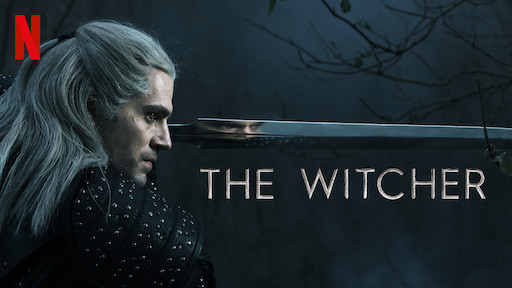 Given the success of this series, it was inevitable that Netflix would renew the show for a second season. The release of images teasing Henry Cavill's return as Geralt in season two of The Witcher showcased his new armour. They also include his white wolf medallion and silver sword from the first season. The images are truly something to behold.
Cavill shared the images via his own Instagram account. Sharing a quote from Andrezj Sapkowski, author of the original novels:
"It may turn out', said the white-haired man a moment later, 'That their comrades or cronies may ask what befell these evil men. Tell them the Wolf bit them. The White Wolf. And add that they should keep glancing over their shoulders. One day they'll look back and see the Wolf."
Netflix has already announced that the three main characters Geralt, Yennefer and Ciri will continue to be portrayed on screen by Henry Cavill, Anya Chalotra and Freya Allan and Joey Batey will return as traveling bard Jaskier and many more.
Recently a number of new Characters have been announced. Some of which have been seen before in the Witcher games and it seems they're destined to be part of The Witcher season 2. As Kim Bodnia joins the show as witcher trainer Vesemir, Kristofer Hivju will play Nivellen, Paul Bullion will play Lambert and Basil Eidenbenz will play popular Witcher Eskel.
Not much is known about the plot of season 2. But what we do know is that the second season will pick up where season 1 left. After Geralt and Ciri finally meet and at the Battle of Sodden Hill, in which Yennefer unleashed a massive force of magical power against the invading Nilfgaardian army. Netflix has also recently released the official synopsis of season two: 
"Convinced Yennefer's life was lost at the Battle of Sodden, Geralt of Rivia brings Princess Cirilla to the safest place he knows, his childhood home of Kaer Morhen. While the Continent's kings, elves, humans and demons strive for supremacy outside its walls, he must protect the girl from something far more dangerous: the mysterious power she possesses inside."
Recently we have received an update in the form of a tweet and new pictures, showing Yennefer of Vengerberg with the caption: 
"She's alive but she's  "She used her full might, and the battlefield burned. Then she vanished from sight, But Yen will return."
She used her full might,
and the battlefield burned.
Then she vanished from sight,
But Yen will return. pic.twitter.com/1sdWujA6KS

— The Witcher (@witchernetflix) October 7, 2020
These pictures suggest that Yennifer exhausted her magical energy while fighting the Nilfgaardian soldiers during a fire-filled showdown as we saw last season. We are left with many questions from these images. Where is she?, who captured her?, what happens when Geralt finds out she's not dead? 
Recently we have been given more information in the form of new pictures. These showing both Yennifer and Ciri riding horses. We don't know where they're going but we're still excited to see the new images.
Freya Allan and Anya Chalotra 📸 from the set of #TheWitcher Season 2.@freyaallann @anyachalotraa pic.twitter.com/qDMTMOgv7s

— The Witcher (@thewitchernetfx) October 22, 2020
From these new developments many fans are excited to see what's in store for season two. While Netflix made the announcement that the series would be renewed back in 2019, the eight-episode season began production in 2020 in London with plans for a 2021 debut. So we just need to wait an see.