Australia's local music scene has experienced a major setback due to the COVID-19 pandemic. 2020 has cancelled thousands of concerts, festivals and live music gigs across the country, which has left many of our home-grown musicians struggling. 
However, there are hopes that small scale concerts and music gigs will return in the not too distant future.
At Aussie Gossip, we wanted to pay homage to some of our favourite Aussie musicians who we feel deserve way more recognition and hope will thrive in a post-COVID world.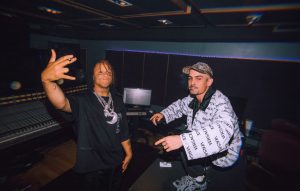 Phi11a is a Sydney-based rapper known for his fresh outlook, thought-provoking lyrics and unique style. He has spent years grinding as an independent artist performing across Sydney, and in 2019 released his debut single 'Overdose'. His latest single 'Witness' collaborated with world renowned Trippie Redd and has received critical acclaim by NME, Triple J and RapTV. We are looking forward to seeing what this promising rapper creates next.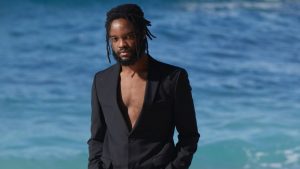 Genesis Owusu has proven himself as one to watch with Australia's music scene. The rapper has made a name for himself as one of the most exciting African-Australian musicians, and is starting to get international recognition. His 2020 released single "Don't Need You" has just been nominated for an ARIA for the Best Soul/R&B Release of the year. With a dynamic flow and vibrant stage presence, we are keen to hear his upcoming debut album which is due to be announced soon.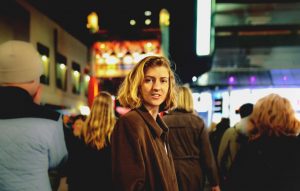 2 years into her music career, Harper Bloom is an up and coming artist who definitely has a bright future in the music industry. Her songs tend to focus on ideas of self-acceptance, vulnerability and same-sex love accompanied by colourful acoustic-electro-pop beats. In March 2020, she released her first single "Mary" off her upcoming EP and the song, and subsequent release have been met with praise. Her EP "Faith, Sex and Skin" is due to be released by the end of 2020, and one that we are eager to get our hands on.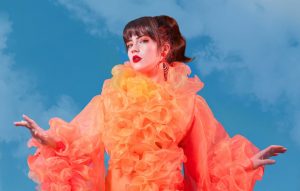 Melbourne-based artist Eilish Gilligan is another underrated artist we are excited about. With her powerful lyrics, and masterfully crafted vocal expression, each of her songs is beautifully touching and appear to be carefully crafted.  Her latest single "I just want to look at you" was released in February 2020 and is a tender song with moving lyrics. We hope she releases more new music soon.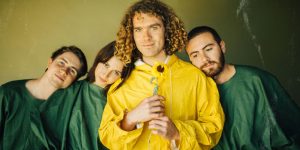 Who doesn't love a blend of Australian indie-folk rock? With their cathartic vibes, and euphoric soundscapes, Noah Dillon are sure to be one of Australia's top folk groups of the decade. Since they first started making music as a group in 2017, they have created songs that mix folk storytelling with carefully crafted instrumental sounds. With the success of their new single "Matthew McConaughey", the band are starting to get mainstream attention from Triple J as well as from their recent feature at the Isol-aid festival.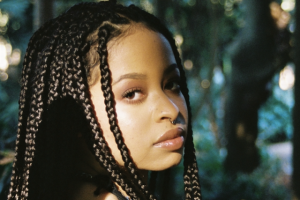 If you're into soulful R&B mixed with modern hip hop vibes, then Ms. Thandi is definitely an artist you need to immediately check out. With R&B and Hip Hop legends as her inspiration, Ms Thandi brings a uniquely refreshing sound to Australia's music scene. Her powerful , sweet vocals coupled with her style ensures she always leaves a strong impression on the listener. We cannot wait for her new EP "Every song is a love song" due in early 2021.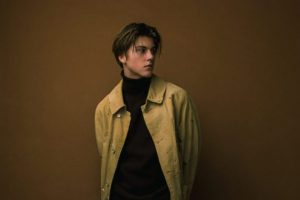 For a young artist still at the early stages of his career, Ruel is already an accomplished artist. Beginning his career in 2015 at age 13, Ruel has gone on to release multiple singles and EPs, tour with international artists like Khalid and Shawn Mendes and win the Breakout Artist Award at the 2018 ARIAs. Pretty extraordinary for someone who is only just now 18. His new EP "Bright Lights, Red Eyes" was just released on 23 October 2020, and is already receiving a lot of praise.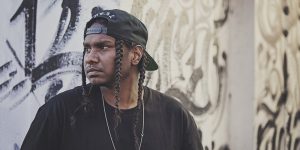 Baker Boy is another one of Australia's top underrated rappers and his works have led him to become a multi-award winning artist. As a proud Yolngu man, his songs are known to have both English and Yolŋu language lyrics and he has been an advocate for Indigenous Australians. In September 2020, he released his most recent single "Better Days" with fellow Australian artists Dallas Woods and Sampa the Great, the song showing the versatility and growth of Baker Boy over the years. He continues to be an artist who Australians need to watch as his career progresses.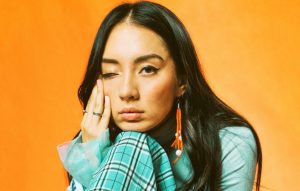 2020 has been a major year for Jaguar Jonze, who caught Australia's attention with her larger than life stage presence and genre-bending sound. After competing at the "Eurovision- Australia Decides" show in February this year, she has since dropped new EP "Diamonds and Liquid Gold" and been an outspoken advocate for accountability within Australia's music industry when it comes to sexual assault. Once we are all allowed to go to concerts again, a Jaguar Jonze gig is definitely one we all need to go to.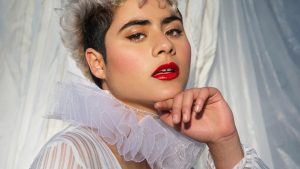 Australia has fallen in love with Montaigne in 2020 after successfully winning the "Eurovision- Australia Decides" contest to represent Australia at the world's best song contest. Her Eurovision song "Don't Break Me" has become a commercial hit and has since introduced us to her other discography. Prior to this year, Montaigne had released 2 studio albums with Sony, and won the Breakthrough Artists ARIA award in 2016. With her Eurovision place secured for 2021, we are all patiently awaiting to see what she releases next.