In what has been arguably the most difficult year for live poker since the Moneymaker boom in the early 2000s, The Poker Palace at Club Marconi, located in the Western Suburbs of Sydney, has ensured that the great game ends the year in style spreading Christmas cheer for all those involved.
The Marconi Christmas Cup, boasts prize pools estimated at a whopping $400,000 across all of the events. At the time of writing this article, the series has already collected over $450,000 with 3 flights of the main event yet to be played!
Whilst the prizes on offer may well be huge, that's not what is making this series so special. Festive spirit has been evident as the sheer joy and excitement hasn't gone amiss with poker players being able to see their friends from Sydney, as well as other states. This coming together to play the game that they've missed so much throughout the year has resulted in an electric atmosphere.
What is worth noting is how well the tournaments have been run, and that is in no small part due to the three at the helm, Rod Meneses, Lauren Mooney and William Davies, who have ensured that the events at the Poker Palace are unrivalled in terms of professionalism and enjoyability. If you want a great game of poker to conclude the interesting year of 2020, the Marconi Christmas Cup at Poker Palace is the place to be. With three flights of the Main Event yet to be played, if the rest of the series is anything to go by, it looks set to smash its estimated prize pool.
The series has seen 5 events run so far which have collected over $400,000 in these. The High Roller seeing an unprecedented 106 runners, generating a colossal $235,000 prize pool The standout performer so far has been Sydney based Michael Oscuro who has emerged victorious in both the Pot Limit Omaha and Main Event Warm Up event collecting close to $40,000 for his successes. The series has drawn international superstars such as Denmark's very own Morten Mortensen out of hiding.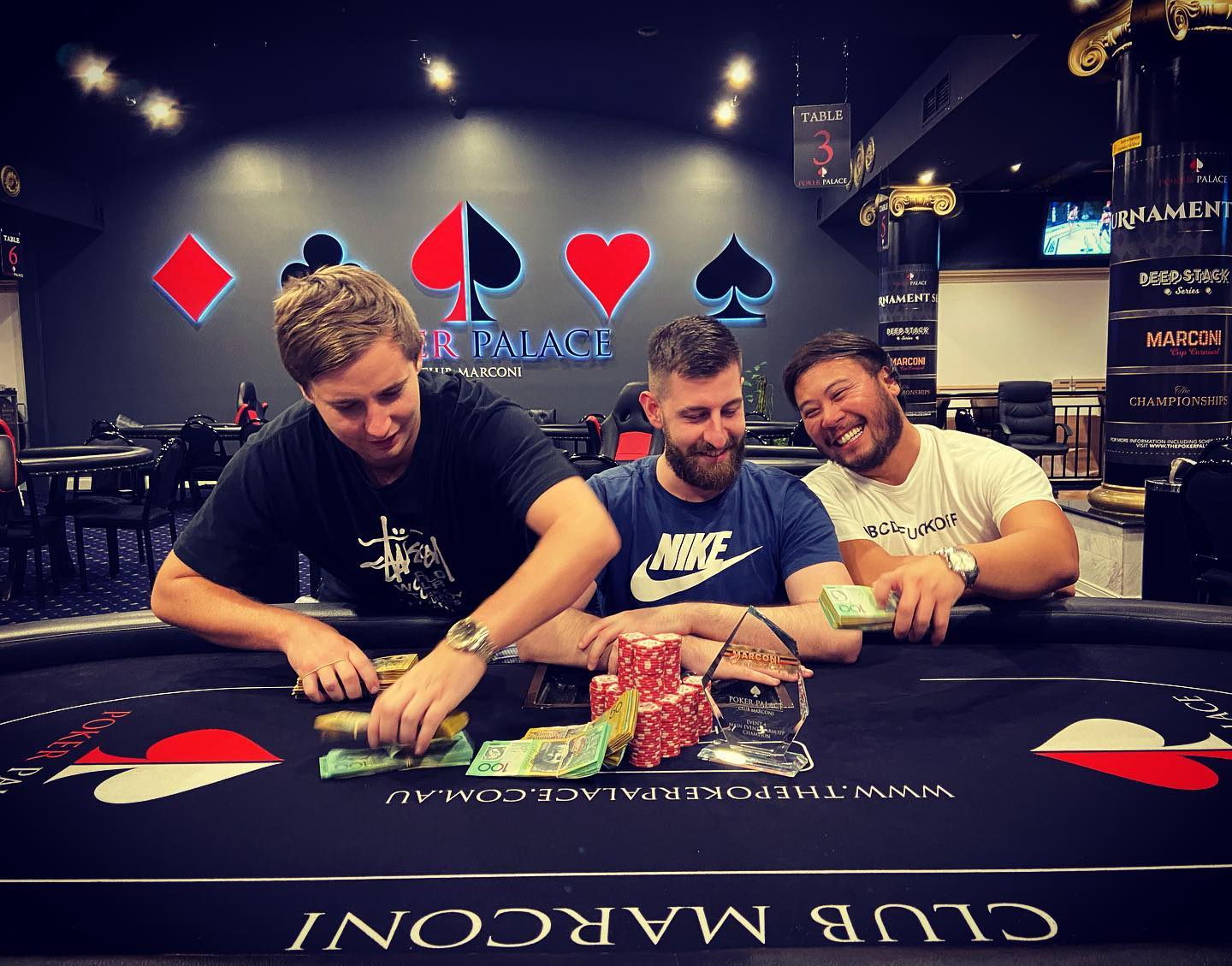 The Poker Palace is without a doubt Sydney's premier poker venue. With thoughtful, well run events, putting the players first and a great atmosphere, why would you want to play anywhere else? Head on down to the Marconi Christmas Cup which runs until December 21st. For more information visit Poker Palace or Facebook, or head down to Club Marconi for a spectacular end to the year!