Scott Disick and Sofia Richie have split up.
E! News reports, Sofia, daughter of Lionel Richie, ended the relationship over Disick's partying and reports the TV personality cheated on her.
The couple split on Friday after Disick was spotted looking flirty with a mystery blonde last week at Kanye West's album release party in Wyoming.
According to an E! News Source "Sofia broke up with Scott after the pictures and rumours of his behaviour in Wyoming were floating around,"
"She couldn't take it anymore. Scott has been off the rails recently and is not in a good place. He goes in waves of partying really hard and then will have his good days and it's just very toxic behaviour. It's very up and down." The E! News source said.
The source revealed the reality star has been drinking.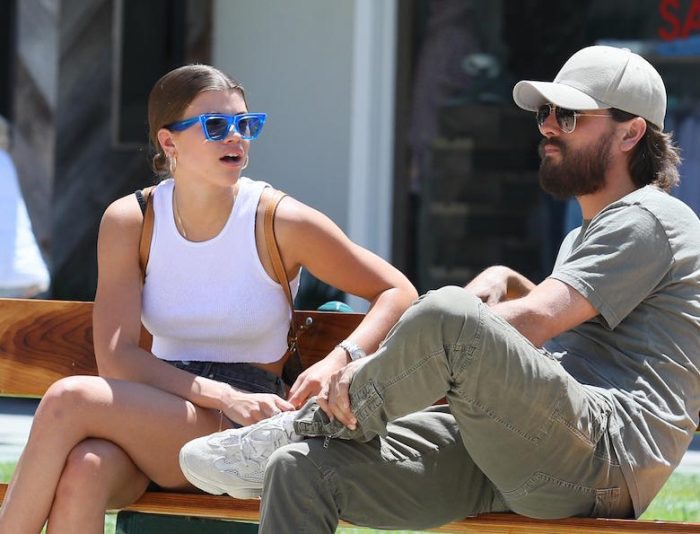 "Sofia was fed up and heavily influenced by friends and family, especially Lionel, to break it off," the source said. "Lionel has warned Sofia to get out while she can and move on."
Another source told E! News that Sofia felt she had no choice but to break up with Scott, as "she couldn't stand for being cheated on and being in such a toxic relationship."
The source added that Scott appeared to be "unfazed by her decision" and didn't "seem to care too much."
Sofia and Scott have been together since mid-2017 and made their relationship Instagram official last September.
To be frank, I'm not surprised Sofia broke up with Scott. I had a feeling the couple wouldn't last because of their age gap and their different lifestyles. Sofia, 19, is too young to be involved with a 35-year-old man who has issues battling substance abuse. She should move on and date guys closer to her age.
Stay tuned for more Aussie Gossip.