Brody Jenner is now a married man.
The TV personality wed his longtime girlfriend Kaitlynn Carter in front of 50 family members and friends in an intimate ocean view ceremony at the Nihi Sumba resort on Sumba island, off the coast of Indonesia.
Brody's mother, Linda Thompson and brother, Brandon were among those who attended but not everyone in the Jenner family was there, the groom's father Caitlyn and his half-sisters Kendall and Kylie skipped the nuptials.
Brody told People that Kendall and Kylie had yet to respond to the invitation.
"My two little sisters, we never even heard from them. They never even RSVP'd I don't think," he said.
"We sent them an invite but we just never heard anything back. Well, they'll be missed. I would have loved to have had them there."
As for Caitlyn, she was too busy to attend the ceremony due to work commitments.
An insider told People "Caitlyn has work commitments that have been set up for months and couldn't be changed in the end… everything is good between them… [Caitlyn] will be throwing a big party for them when the newlyweds return to town."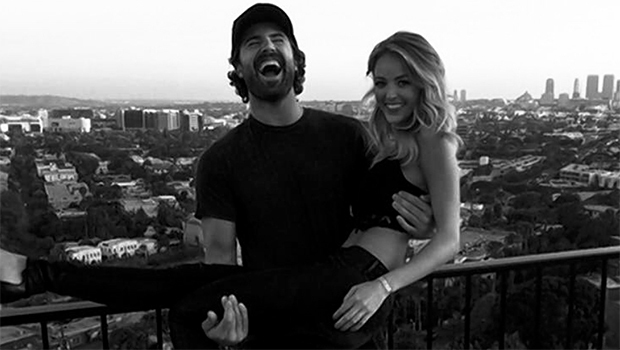 Brody said he was very happy to walk down the aisle with Kaitlynn even if several members of his family were not there to support him.
'I'm looking forward to living the rest of my life with Kaitlynn,' Jenner told TMZ.
'Hopefully not too much changes. But having the ring and the commitment, that's really exciting.'
The two met at a party in 2013 and got engaged in 2016, the former Hills star proposed at the same resort on Nihi Sumba where they would wed.
Congrats to the happy couple!
Now Brody has two Caitlyns in his life, wife and his father, now mother with last name Jenner.