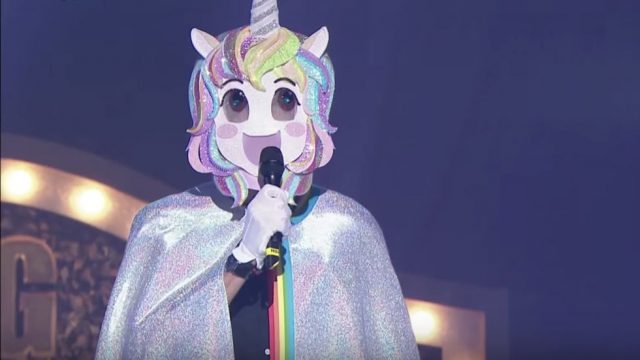 Name something better than Ryan Reynolds, unicorns and a Korean talent show… well, there is simply nothing!
In my opinion, this is one of the funniest gags I have seen in ever, and let me tell you, I am no where near a comedic person.
While galavanting around Korea to promote Deadpool 2, Hollywood hunk and lead star Ryan Reynolds decided to try a different marketing approach by entering himself into the hilarious South Korean talent show "King of the Mask" .
Ryan showed Korea what he was made of by singing a beautiful rendition of "Tomorrow" from the musical "Annie", dressed in a sparkly rainbow cape and a unicorn mask… yes that's right, a unicorn mask!

The show focuses on contestants voices only and not their looks, simply by asking each person to wear a mask whilst performing. At the end of their song, they reveal themselves by taking their masks off.
It's safe to say, it was a shock when the clock counted down from 3 to reveal the Deadpool star. The panel of judges screamed and cried, alongside the audience, with most taking cheeky selfies with Reynolds in the background.
The judges asked why no one even knew the Hollywood celebrity was appearing on the show. Reynolds answered with "No one knew, not even my wife" (LOLS!!)
Ryan, continued to tell the audience that he was "actually wearing an adult diaper" after being asked "when you were singing, were you not nervous"?.
I'm sensing a bit of a language barrier there.
Ryan was sadly eliminated from the competition, leaving with a positive attitude saying, 
"This was such a thrill," he told the audience. "This was an unbelievable honour for me, you guys pushed me to my own limits and I thank you for that. It's just the best."
Deadpool 2 will hit cinemas this Wednesday 16th May 2018, so make sure you buy your tickets! In the mean time, you will find us here at Aussie Gossip watching more Korean Talent shows!!