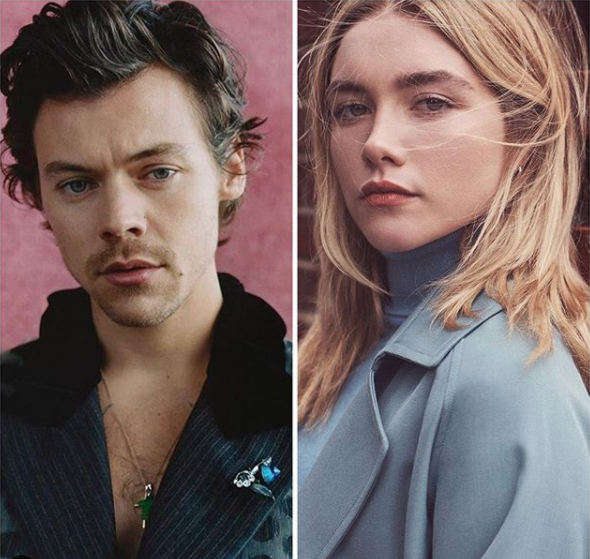 Olivia Wilde's next directorial project is titled Don't Worry, Darling. Little is known about the plot, except that it's a thriller set in the 1950s revolving around a housewife Alice (played by Florence Pugh) who sees her reality begin to crumble, revealing a disturbing truth underneath. 
In the film, Harry Styles plays Florence Pugh's doting husband, Jack who's been keeping a "dark secret". we are beyond excited. Styles replaced Shia LaBeouf, who was previously confirmed as the lead but had to leave the project due to scheduling conflict.
Wilde took to Instagram to express her joy excitement about working with Styles, who is the latest to join the cast:
We don't have a full cast list yet as the project is still in its early stages but we know that Dakota Johnson and Olivia Wilde herself have supporting roles, much is unknown about their characters. Chris Pine is set to play a cult leader. But we expect more names and information to pop up as time goes by.
Pugh, whose involvement was announced in late April, also expressed her excitement over the film on social media, sharing an Instagram post with the caption:
"I can't wait to join this project when all of this is over. Until then, masks up. Gloves on. Stay home. Read script 17,000 [times] because… you know… it's Olivia Wilde!"
Following up Wilde's highly successful directorial debut for Booksmart, we are beyond excited to see what she does with this film and future films. 
We don't have a solid answer yet, but we know that the film isn't scheduled to start shooting until a little later in 2020. So we predict the film could be ready for late 2021.