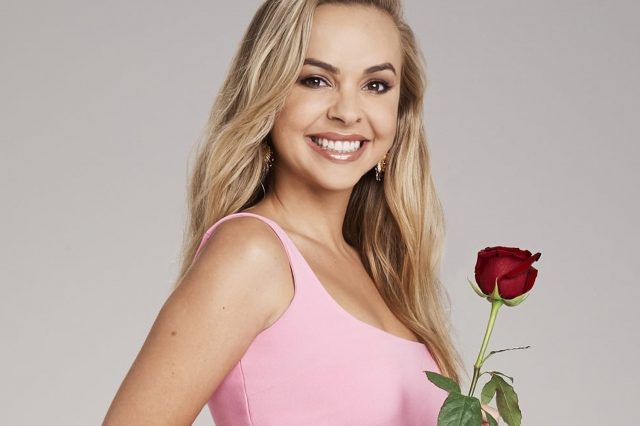 Aussie The Bachelorette star Angie Kent, is publicly opening up about her own sexuality and coming out as pansexual! 
The reality tv star had a recent interview with the Kyle and Jackie O radio show where the 30-year-old talked about her dating life after The Bachelorette. 
During the interview, Kent talked about why she and her Bachelorette winner Carlin Sterritt broke up. In the interview she explained that her relationship with Sterritt ended early in July after 10 months because their "values didn't align".
"I'm more spiritual, carefree and wild, whereas he's a Christian boy," she mused. "We're just different." She said.
After this host Kyle Sandilands, asked the star:
"You dated 20 blokes, broke up with four blokes, kept one, that didn't work… have you ever been with a woman?"
To which Kent replied:
"I've always said since I was younger, I fall in love with a soul rather than a gender," she replied. 
Sandilands then pressed on:
"So you're open to women, but you've never kissed a girl though?"
Kent then joked that she has kissed women before because:
"there's nothing else to do" at home on the Sunshine Coast.
Sandilands's co-host, Jackie O, Asking more respectfully about her sexuality then asked if she identified as pansexual, to which Angie calmly  said:
"There you go, I've got a label. I think it comes down to chemistry."
The definition of a pansexual is someone who is attracted to someone regardless of their sex or identity. 
We're happy for Angie, who is opening up and living her truth!
Check out the interview below: