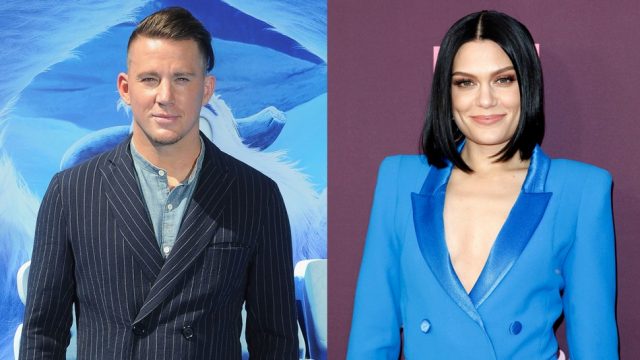 Turn off the Magic Mike you've been watching on repeat for the last six months and take down your posters – Channing Tatum is reportedly in another relationship and we are heartbroken. I mean, super happy for him, and we wish him every happiness in the world. But still heartbroken.
Channing Tatum and singer Jessie J have reportedly been spotted on a mini golf date together this week. Hollywood's newest couple has taken the internet by storm, and for good reason. Fans have tweeted out support or opposition to the relationship, but the resounding reaction is the same as us – shock, shock, and more shock.
Jessie J and Channing Tatum ….. pic.twitter.com/Uchrsyxv28

— Stang (@spookystang) October 10, 2018
Sources snapped the two together, with claims that they've been casually dating for "months" swirling around the internet. According to sources closest to the new couple, the relationship is "new, casual and they're having fun together".
Tatum ended his marriage to Jenna Dewan in April this year, and we're not sure we're emotionally ready for him to be in another relationship. Jessie's most recent long-term relationship with singer Luke James ended in 2015.
The couple are yet to speak out about the claims.
Don't forget to follow us on Facebook and Instagram, and stay tuned for more Aussie Gossip.