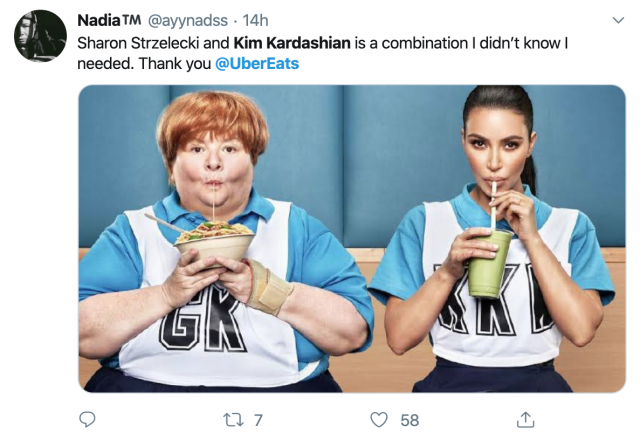 Uber eats pulls out the big guns by teaming up Kim Kardashian West and Kath & Kim sensation – Sharon Strzelecki
An Uber eats ad starring Kim Kardashion West and Sharon Strzelecki sent social media users into a frenzy, with the dynamic duo gracing the screen in their netball uniforms. 
Kim's bib had her own personalized KKW initials, because why not! And the pair discussed what they'll be having for dinner tonight and we all appreciated Kim saying "chicken schnitty" and "chicken salt" two of the most Australian delicacies.  
The highlight of the ad was Sharon attempting to teach Kim how to say "noice" because we all know that's the proper pronunciation right?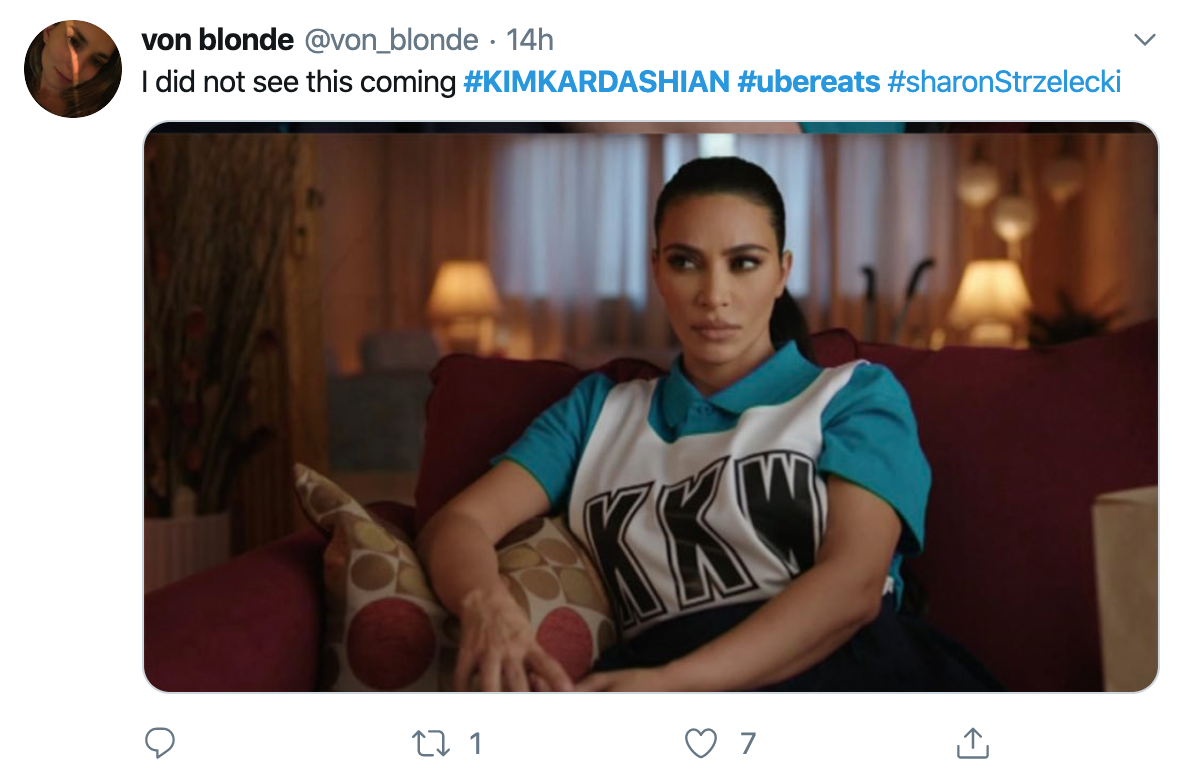 Kim Kardashian West is a global public figure so there is no question that this ad won't only be seen by Australian but by many Americans as well.
The Uber eats "Tonight I'll be eating" campaign has featured Rebel Wilson, Boy George, Sophie Monk, Ruby Rose and Lee Lin Chin, but this duo has definitely raised the bar. 
No one saw this coming and it's everything we could have asked for! If you want to stay in the know make sure you stay tuned to Aussie Gossip for more hot stories.