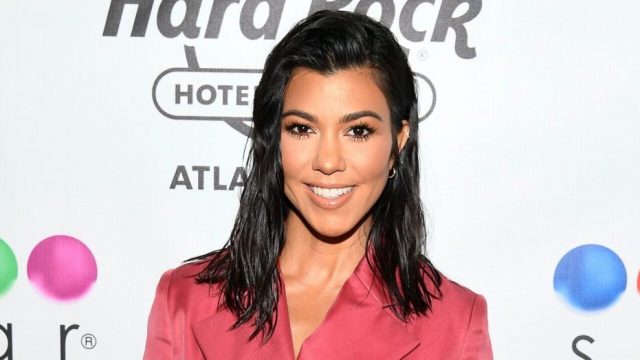 In news that, in all honesty has probably shocked few, Kourtney Kardashian has announced that she will be departing from her family's long-running reality show, Keeping Up With The Kardashians.
The eldest and arguably sassiest of the Kardashian Klan, Kourtney has revealed to Entertainment Tonight that she will be making less appearances on the show in upcoming seasons, a decision that will be explored further during the now-filming season 18 storyline.
"I just decided to spend more time as a mom and put more of my energy there", the 40 year old told ET, sitting alongside famous sisters Kim and Khloe Kardashian.
However, sister Khloe seems unconvinced of Kourtney's departure, following the statement with, "We love Kourtney and we'll miss Kourtney, but I feel like it's a revolving door. Kourtney might leave this week, but she'll be back. They all come back."
It's been no secret for years that Kourtney has become less and less enthused with being a member of KUWTK, with many of the show's storylines revolving around Kourt's bickering and seeming frustration with the rest of her siblings. Whilst each storyline is always resolved and tied in a perfect Kardashian-style 'family is forever' bow, fans have increasingly speculated Kourtney's disinterest in involvement with the show in later seasons.
It is yet uncertain as to whether Kourtney will still be peppered throughout future episodes here and there, or whether she and her children will perform a complete disappearing act a-la her younger brother Rob, who bar the odd glimpse in one or two episodes, has not been featured on the show since season 7.
Yet to comment on the news is Kourtney's former partner, Scott Disick, who with Kourtney shares children Mason (9), Penelope (7) and Reign (4), and is known as a regular and fan favourite of the show.
Whatever the future holds for Ms Kourt, we sure will miss her takes on some of her sister's, er, more dramatic storylines on the show. And with that, I leave you with possibly the greatest moment in television history: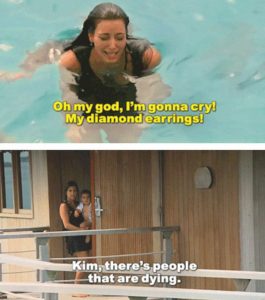 Featured Image Source: foxnews.com