Netflix's new hit Teen Romance To All The Boys I've Loved Before is the story of Lara Jean, a high school teen whose romantic life is limited to the fantasies she spins in her head. As fans of the film will already know, when Lara Jean's sister Kitty mails five of her sister's hidden love letters to the boys she once loved, fantasy becomes reality real quick.
Love interest #1 Peter Kavinsky comments in the film on Lara Jean's superior style and he's right, it's excellent.
Lara Jean's looks harken back to the best of fashion in decades past, often combining elements of vintage outfits — plaid shirts, vibrant scrunchies, knit burgundy socks, and heeled combat boots.
Costume designer on the film, Rafaella Rabinovich, revealed in an interview with Vox the process behind creating Lara Jean's signature fashion:
"If I look at my original mood boards, there definitely was a '90s inspiration there, because there was also a bit of a vintage touch to it. There was never a question that we were giving homage to the '60s, and maybe '70s, and maybe '90s. I definitely always knew that was going to come up. But it really came to fruition while we were working on it, while we were reading through the script, finger-pointing certain elements and starting to collect the items and seeing how they fall together into this collection that we call a closet."
Which iconic figures inspired Lara Jean's wardrobe?
"Alicia Silverstone in Clueless was a huge inspiration. Not necessarily in the exact colours and cuts, but something about the texture and something about the vibe, and just the different choices that had been made in those combinations were inspiring."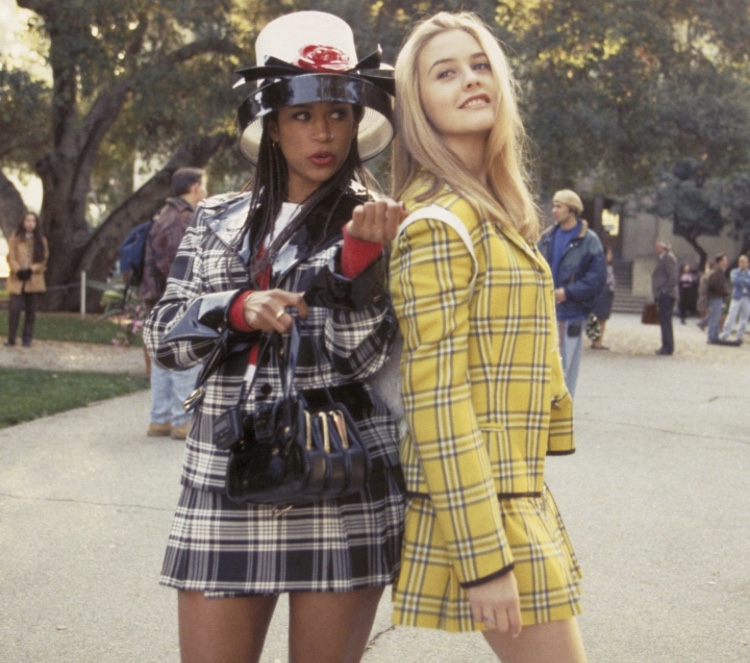 "I also looked at Claire Danes in the '90s, at Winona Ryder in the '90s. I also looked a little bit, even though it went into the 2000s, at Sex and the City, especially the first season. There's such beautiful work there of, yes, following fashion, but at the same time following your inner instinct and style and where it is that you come from."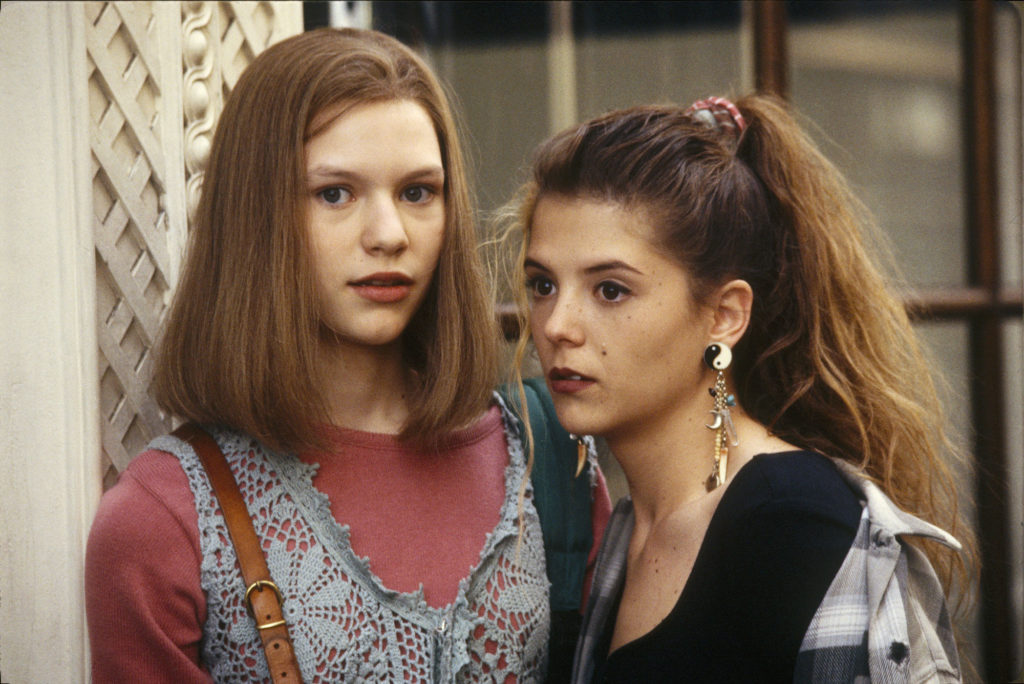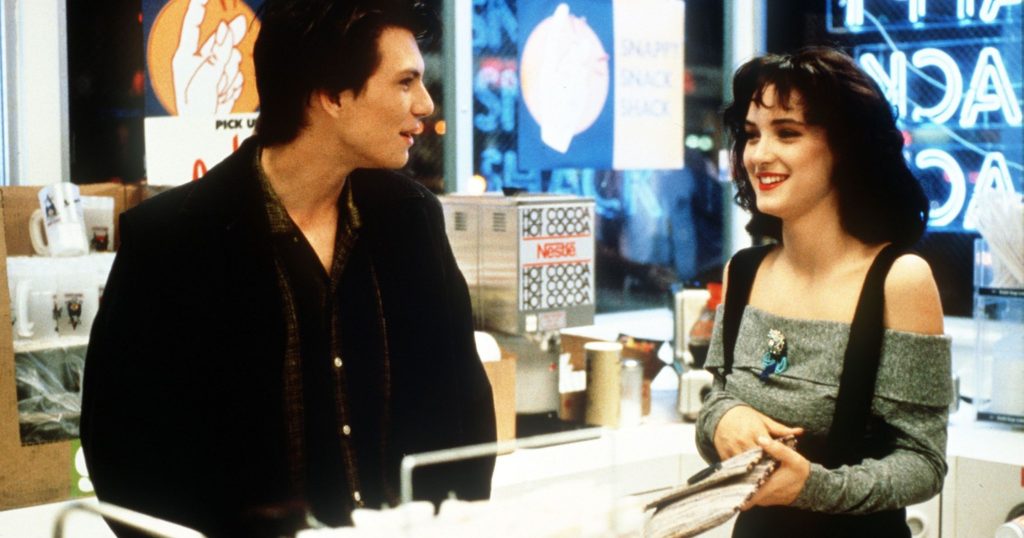 How did you choose how to dress Peter and Josh?
"It was too obvious to make Peter into a jock, right? We wanted to give him an essence of being the really cute guy who puts some energy into what he looks like, but being really approachable."
"Josh and Peter are both dreamy in their own way, so we wanted to create two different types. We wanted the dreamy rock 'n' roll guy for Josh, but without making him into too much of a punk or too much of a bad boy, because that's not what it's about. He's the artist; he's sensitive. And that's versus what Lara Jean sees in Peter, who is this dream of a guy who she kissed when she was younger in a game. It's two dreamy guys who she wrote letters to, and the difference is in how she sees them."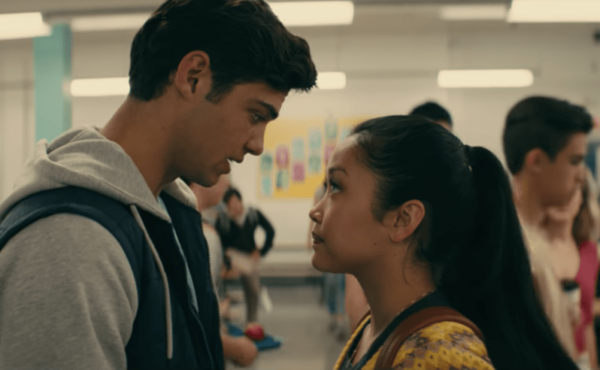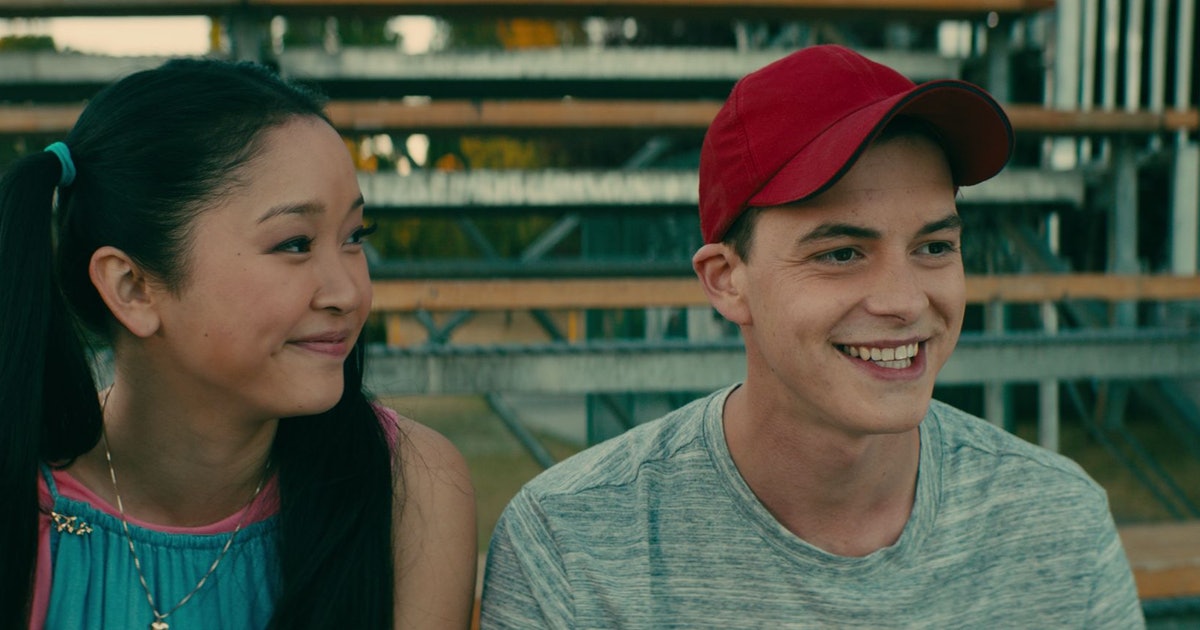 Favourite Looks?
"I have so many favourite looks. I have a lot of favourite pieces. Certain looks have become more favourites because I can see how they affected people who watched the movie."
"One of my favourite pieces is Chris's leather jacket… It's a custom-made piece that we modified a little bit for this show. I love this jacket, it was a lot of work to get that one made."
"The pink toggle jacket that Lara Jean wears belonged to my sister."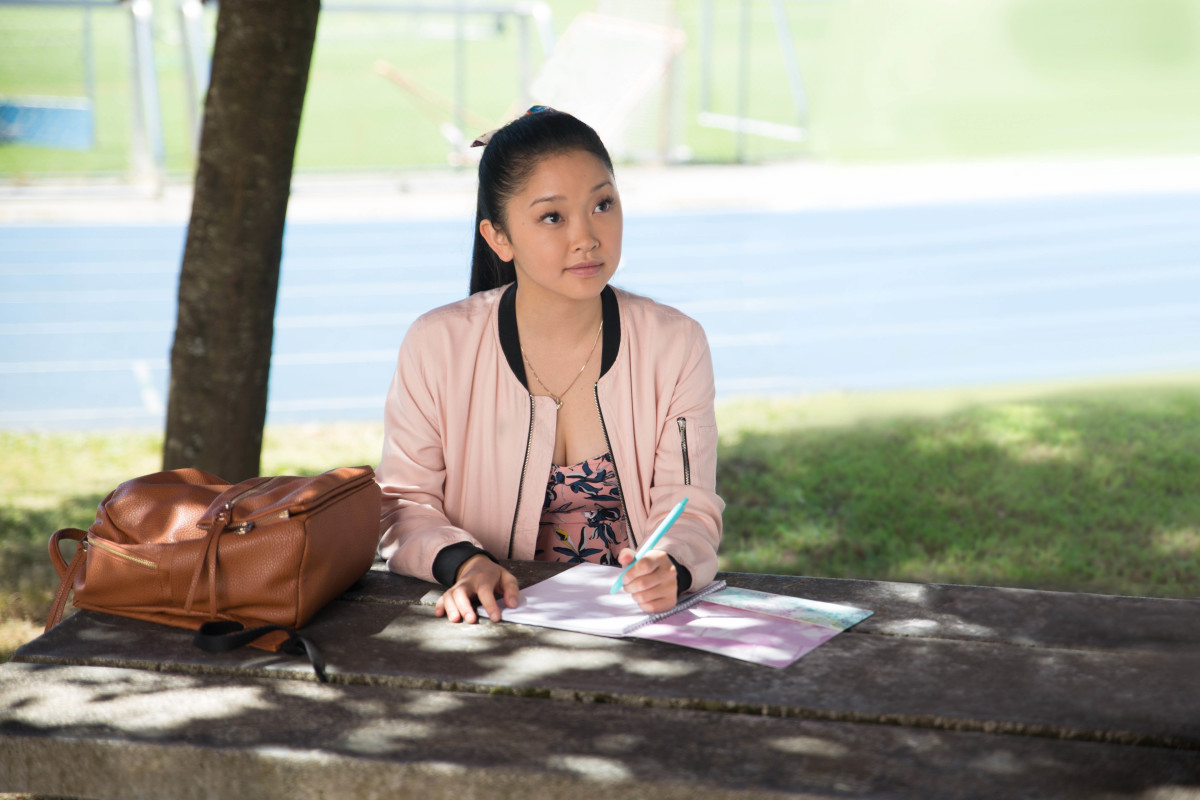 "Other pieces that are my favourite: Kitty's gold shoes. She has gold boots, which I love."
"The girls' jewellery shows a really important connection between them. Lara Jean has this heart locket that she wears often throughout the movie, and Margot has a key, and it's a play on the fact that she's the key to Lara Jean's heart. When Margot leaves to go to Scotland, she wears an Aries necklace, which is a bit of a play on the fact that she's going off and Aries are known to be free-spirited and playful. Then when she comes back, she has a compass necklace on for coming home."
"One of my favourites, actually, I have to say, is Lara Jean's homecoming look, for both her and Lucas. It's a pretty small scene, but it's significant. There was a lot of altering of her costume. It was originally a longer skirt that we cut short, and we added sequins to it to just make it more va-va-voom, in a sense. It was just a second that we were going to see it, so we wanted to make it specific. And there's this really cute striped shirt that we cut short that was originally a tunic. She ended up wearing a vest that we took from Kitty's closet, because we wanted bare hands because she was dancing. We put a gold choker on her, which was very much a reference to the '90s."
"And Lucas was in this really cool bright patterned button-up, and he wore this great pair of suspenders and cravat. I love that. I think it speaks to their friendship in a sense, to see how they look at the world in a very romantic, dreamy way, but at the same time they're each to their own way, and they're different."
To check out Rafaella Rabinovich's full interview with Vox click here.
Source: Netflix
Stay tuned for more Beauty News!