The groundbreaking Marvel phenomena that is Black Panther has just been ranked the third-biggest movie in box office history. The powerhouse film created by Ryan Coogler is now sitting pretty behind Star Wars: The Force Awakens at $936.7 million and Avatar at $760.5 million, overtaking the previously unsinkable Titanic.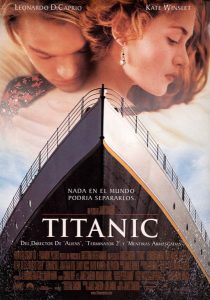 Black Panther is extremely close behind on the podium with $659.2 US domestic box office sales, which isn't really that surprising following it's overwhelming success during its opening weekend. This is the first time a solo Marvel movie has ever made such an impact in box office, in contrast to multi-hero films like the extremely successful Avengers franchise.
All in all, Black Panther has earned it's bronze medal position. It's the first superhero film with a cast predominantly filled with people of colour, including Chadwick Boseman, Lupita Nyong'o and Michael B. Jordan. It represents an incredible ode to black power and pride in a superhero world and deserves the box office success it has reaped.
The anticipation is now higher than ever for the upcoming release of Avengers: Infinity War on April 25— watch this space!