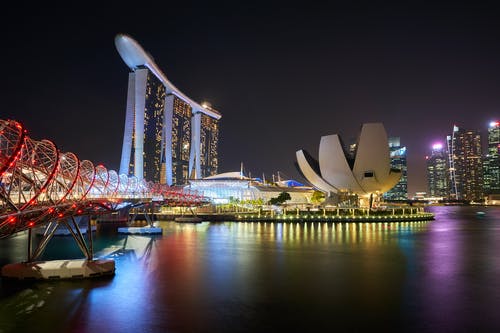 COVID-19 has made us all realise just how much we took for granted the ability to travel internationally. Although Aussies have enjoyed exploring places around our own backyard we may not have discovered previously, thousands of us have been eagerly awaiting international travel to recommence. 
With the confirmation of Aussies now welcome in Singapore, and travel bubbles with New Zealand and Japan looming near, avid travellers have started to set their sites on these 3 destinations.
At Aussie Gossip we have collected our favourite sites to see and do in all 3 of these countries. 
Granted, it might be preemptive but we are too excited at the prospect of travelling internationally again. 
Singapore
If Crazy Rich Asians didn't inspire you to go to Singapore pre-COVID-19, then now is definitely the time to visit. 
Marina Bay Sands Hotel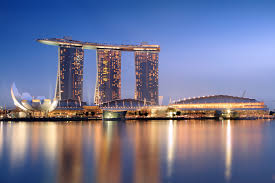 The iconic Marina Bay Sands is often the first thing we picture when we see Singapore. The complex homes Singapore's most expensive casino, fine dining options, a museum, observation deck and theatre, it is also a resort, and definitely worth the stay if you can get in. It should be a crime not to visit or at least take a glance at the building.
Sentosa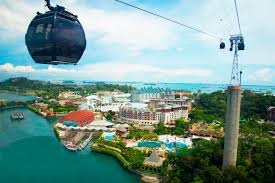 Sentosa is a whole world on its own, connected to mainland Singapore by just a road bridge.The former military fortress has transformed into a paradise, with gorgeous beaches and theme parks like Universal Studios and Resorts World. You could spend a whole week in Sentosa without getting bored and should definitely be at the top of your bucket list.
Katong Walking Food Tour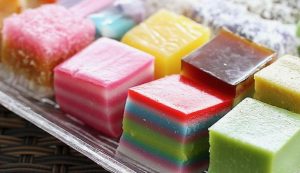 Who doesn't love a food tour? The Katong Walking Tour guides you to all the prominent Peranakan food stores and restaurants, which is a blend of Chinese and Malay culinary traditions. Your taste buds will be delighted in the aromatic and delicious tour. 
Japan
There truly is no place quite like Japan. Japan has hundreds of amazing things to see and do, and I would be surprised if you were stuck for ideas.
Mt Fuji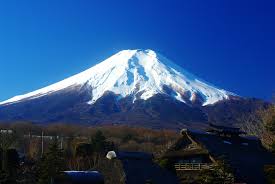 When you think of Japan, Mt Fuji quickly comes to mind. The hugely magnificent mountain casting a shadow over Tokyo is worth taking the 2 hour detour out of Tokyo to visit up close. Be warned though, there is the possibility of the mountain not being visible, but the stunning view is worth the risk. 
Kyoto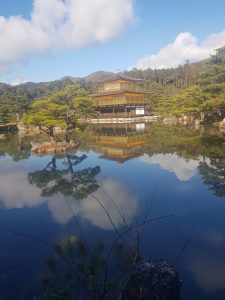 Kyoto is my favourite place on earth. Known as the cultural capital of Japan, the city's historic temples and sites teleport you back in time. There are countless temples, museums and picturesque natural scenery to enjoy there is plenty to see and do. I recommend taking a visit to Kinkaku-ji (the Golden Temple) before heading to the Kyoto National Museum for a culturally enriching experience.
Tokyo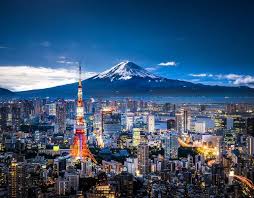 There's something magical about Tokyo that you can only describe once you've been there. From the thousands of amazing restaurants to the colour, bustling streets of Harajuku, there is something for everyone in Tokyo. Although there are hundreds of things to see, a few must-sees including going to a sumo match, going to Tokyo Skytree and visiting Edo castle.
New Zealand
Our closest ally and neighbour, it should be a law that all Aussies and Kiwis visit each other's country at least once, and there's so much to see and do in New Zealand. 
Rotorua (North Island)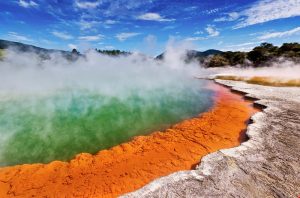 Rotorua is famous for its geothermal activity and for the town's celebration of Maori culture. There is no experience quite like taking a mud bath in Te Puia and then washing it off in the natural geothermal mineral pools. Whilst in Rotorua, I recommend booking to visit Tamaki Maori Village and enjoy a traditional Hangi feast with traditional Maori performances.
Christchurch (South Island)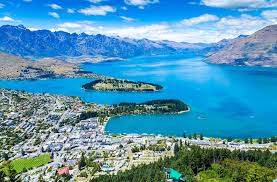 Christchurch is the largest city on the South Island and has the reputation of one of the country's best tourist destinations. With it's English charm, river views and culture, you'll never be bored in Christchurch. You need to check out the Christchurch botanical gardens, Orana wildlife park and take a trip down the Avon river whilst in the city. 
Taupo (North Island)
Taupo is the ultimate hidden gem of New Zealand. It is located right on Lake Taupo and is widely regarded for its water sports and natural scenery. Perfect for adrenaline junkies and those wanting to relax, the lifting of border restrictions has never been a better time to visit. If you're up for the thrill, sign up for a jet boat tour on Huka Falls or if you want something more relaxed, enjoy the relaxation of swimming at the Otumuheke Stream at Spa Thermal Park.
Queenstown (South Island)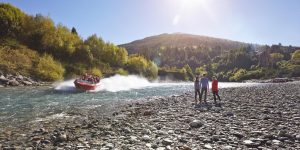 You've probably pictured Queenstown as the perfect winter getaway, but with travel restrictions likely to be fully eased by summer, you'll find the city is just as fun to visit in the warmer months. Queenstown is New Zealand's top adventure destination so if you're looking for fun, look no further than the mountain tops. If you're there in summer, get your helmets on and try some mountain biking, or you could take a dip in one of the many beautiful springs.
Where's your favourite to visit in these 3 countries? Let us know in the comments!