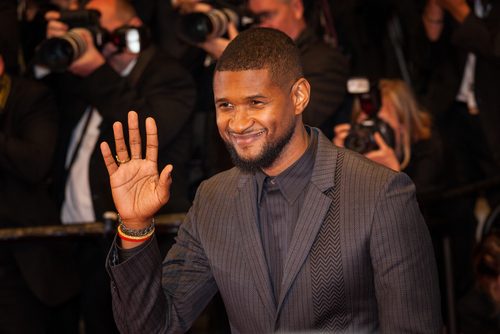 Usher, 41 and long term girlfriend Jenn Goicoechea, 36 have just had their first child together! Welcoming daughter Sovereign Bo to the world on the 24th of September. 
Sovereign is Ushers third child. She has two older brothers. Ushers sons with Ex-Wife Tameka Foster, Naviyd Ely, 11 and Usher V, 12 were overjoyed and excited by the news. A source told People. 
Usher took to Instagram to share the exciting news, holding hands with his newborn he wrote.
"We are feeling blessed and full of love with the arrival of our beautiful baby girl, Sovereign Bo Raymond. "Isn't she lovely" by Stevie Wonder on repeat." 
Many celebs shared the excitement of the couple many talking to social media and commenting on Ushers Instagram post sending well wishes of congratulations including;
Alica Keys commenting "Congratulations brother!!!!!!!"
Diplo commenting "Wow this picture. 💓"
And John Legend keeping it short and sweet with"❤️❤️❤️❤️❤️"
Usher had only officially announced the couples pregnancy on Good Morning America on September 4th, this was just 20 days before the arrival, well and truly keeping the pregnancy under wraps for months!
Congratulations to the happy couple Usher and Jenn! We know Sovereign Bo Raymond will simply be adored!!