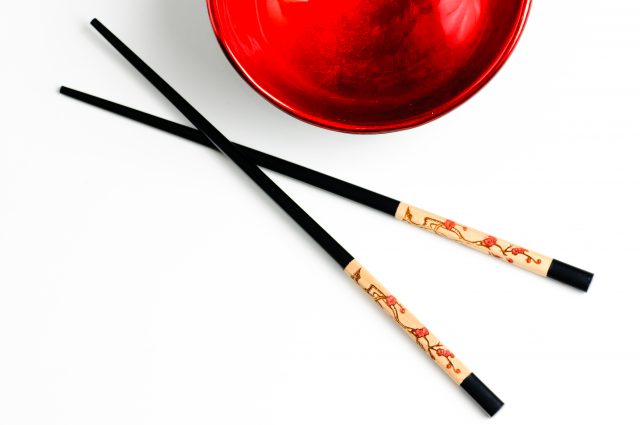 Good Chinese Cuisine is an all time foodie favourite. Perhaps you're searching for plump vegetarian dumplings, mouth watering peeking duk pancakes or the hottest chilly prawn skewers you can get your hands on. With the streets of Sydney lined with options it can be difficult to decide where to go. Fear not, we have done our fair share of taste testing to ensure you are getting the most authentic and tasty Chinese in Sydney!
So feast your eyes, below are the top 7 Chinese restaurants in Sydney.
Fine Dining 
China Doll – Woolloomooloo 

Set along the water at Woolombooloo Wharf, China Doll offers a warm, romantic ambience. This chic restaurant is the perfect spot for a date night or business meeting. The food was nothing but exceptional. The Szechuan chicken was particularly good. Other customers seem to agree as one review describes it as "just the right amount of spice and mouth numbing goodness". China Doll also have a great variety of vegan/vegetarian options, their Five Spice salted Tofu served with ginger soy is exquisite
The restaurant is relatively expensive due to its lux status but the atmosphere and quality food is unbeatable.
Check out their menu!
https://www.instagram.com/p/B5CXzjcBimq/?utm_source=ig_web_copy_link
Mr Wong – Wynyard 
Mr Wong delivers the best Cantonese food in Sydney. Set over 2 levels and seating over 240 people, Mr Wong still manages to deliver a classy, intimate dining experience. The King Crab Fried Rice and Crispy eggplant with fish fragrant sauce were both heavenly. Mr Wongs also serves amazing desserts, their Deep fried ice cream served with butterscotch sauce, perfectly complimented the dining experience. 
Mr Wong is considerably high in price and requires a minimum spend of $100 per person. However the quality food and exceptional service matches the price tag at Mr Wongs.
Check out their menu!
Casual Dining 
Sea Bay – Darlinghurst 
Sea Bay is a hidden gem in the heart of Sydney's CBD, offering quality food at affordable prices. Their homemade noodles and dumplings are to die for. The restaurants special spicy chicken salad was delectable. 
The portion sizes are exceptional for the price you are paying and they also allow BYO alcohol.. big win!
Sea Bay can get particularly busy over the weekend though, so book a table to avoid waiting in their lengthy queue.
Check out their facebook!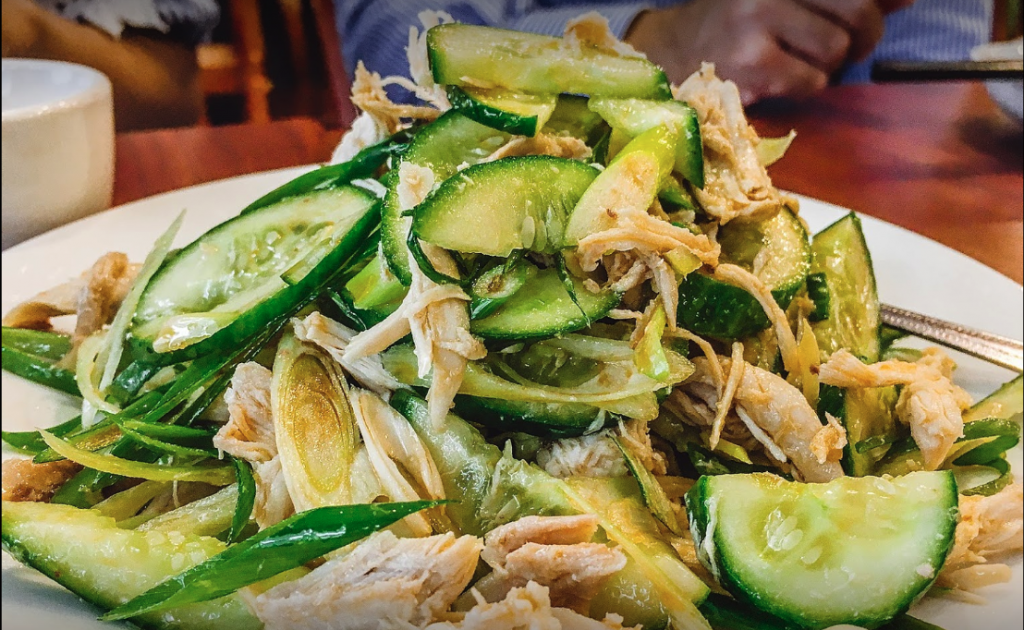 Chinese Noodle Restaurant  – Haymarket 
Also known as Grapes on the roof, this traditional Chinese noodle restaurant is one of the cities best! One customer mentions that the Pork and chive dumpling noodle soup is their "death row meal" and after trying it, I can see why! You also must try the Braised eggplant, for a melt in your mouth moment. To top it off, the restaurant allows BYO everything!!
The venue is relatively small and tends to get pretty full, so be ready to wait!
Check out their website!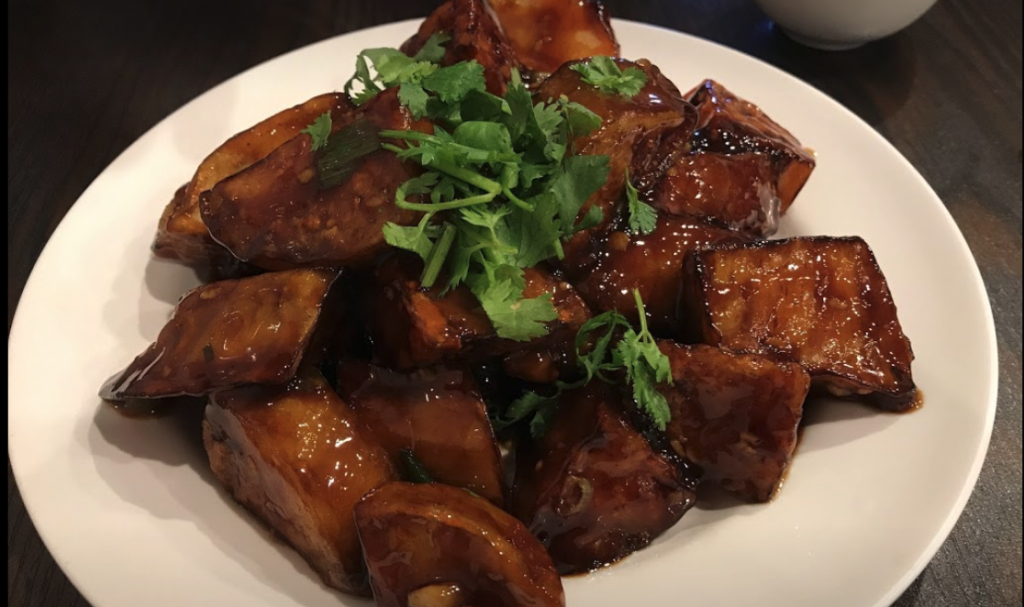 Best Dumplings 
Lotus Barangaroo – Barangaroo 
When it comes to fine dining along the waterfront, Lotus Barangaroo is your new go to! Famous for their dumplings, this restaurant also serves delicious Chinese classics. Lotus Barangaroos, Squid Ink dumplings are undoubtedly the best dumplings you can have. They also have vegetarian options including their delicious Kale and spinach dumplings. 
Check out their menu!
Best Vegetarian Option 
Mother Chu's Vegetarian Kitchen – Sydney CBD 
For 21 years Mother Chu's has been adapting traditional Chinese dishes to be suitable for vegans and vegetarians. Dining in at Mother Chu's was a warming experience. The staff treat you as a guest of honour in their home. The vegetarian peeking duck and special eggplant stir fry are both exceptional. 
Check out their website!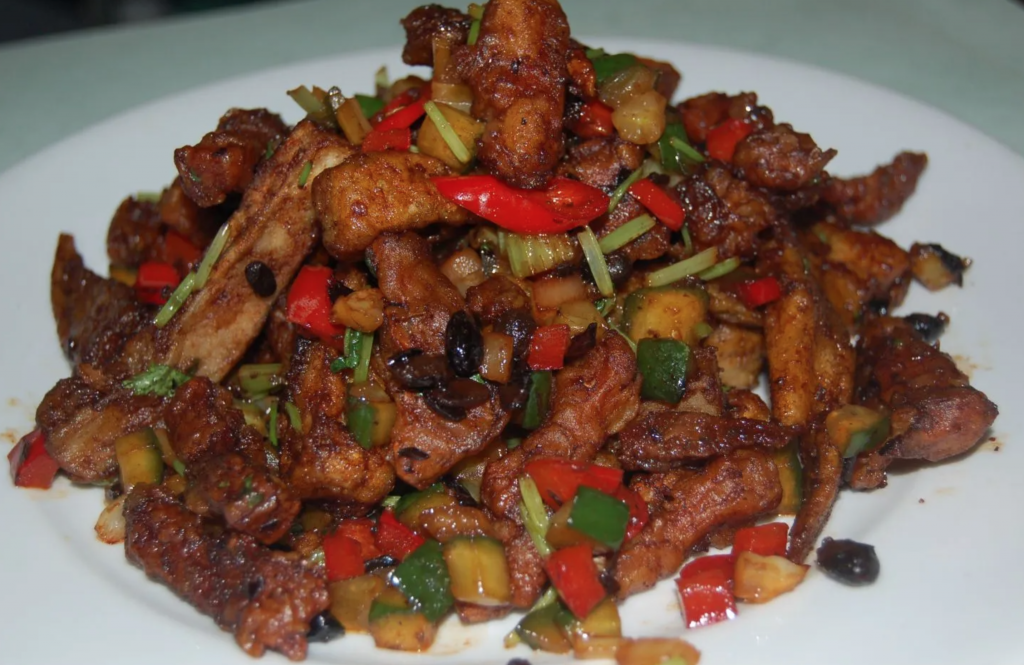 Spiciest Chinese 
Pappa's Stew Chilli Cuisine – Newtown 
If spicy food is your thing, you must visit Papa Stews for traditional, flavoursome Hunan cuisine. When you dine in at Papa stews you get a cultural experience paired with delicious food. Try their Chilli stir fried pork and Grilled spicy prawns, you won't regret it!
Check out their website!