SHUT UP! There's a likely chance that Princess Diaries will be returning to our screens for it's third instalment. Director, Garry Marshall told People "I was with Anne Hathaway a couple weeks ago, it looks like we want to do Princess Diaries 3 in Manhattan." He added, "Anne Hathaway is very pregnant, so we have to wait until she has the baby and then I think we're going to do it."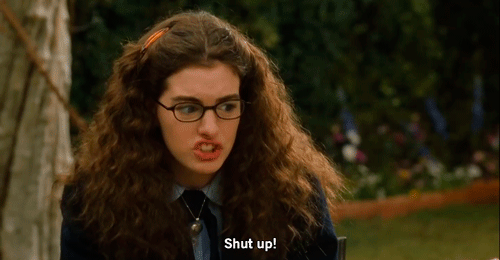 I think every girl born in the 90s will be happy to find out what ever did happened to Princess Mia Thermopolis Renaldi so we hope the movie is a go! Only time will tell whether the legendary Julie Andrews would return as Queen Clarisse and there will definitely be no objections to a bit of Chris Pine eye candy.
At this point, the long awaited threequel is very up in the air but the news has fans foot-popping all over the world. Marshall and Hathaway, we are begging you, please make this happen!