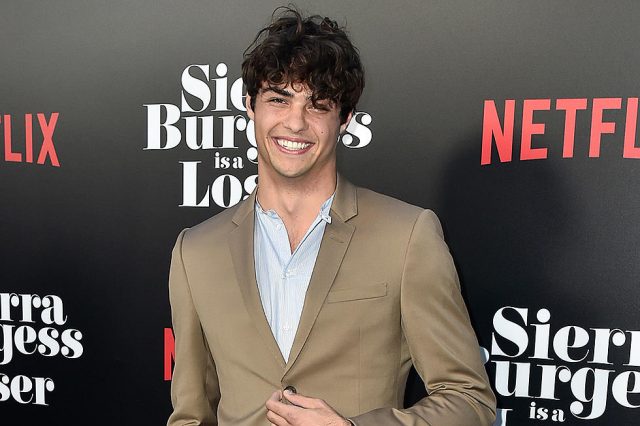 If you're one of the many, many girls currently dreaming about Noah Centineo from 'To All The Boys I've Loved Before', wake up now! The dreamboat has just shared what he looks for in a girlfriend, and we fit the criteria on so many levels.
The actor is looking for two main things: honesty and a little bit of self-love.
Centineo says he's not a fan when a girl "doesn't take care of themselves, like across the board, whether it is mentally, emotionally, hygiene or like just feeling good".
Well you're in luck today Noah. Last night we actually did some exercise other than getting up and walking to the fridge. AND we've only had cold, leftover pizza for breakfast once this week. If that's not the level of self care you're looking for, we don't know what is.
Centineo also told E! News that he doesn't really have a "type" when looking for a girlfriend.
"It's more of just a vibe thing," he said in the interview.
But pack away the bridal magazines and stop with the wedding dance playlists. Centineo has also said that he probably wouldn't date a fan.
"I don't close any doors totally, but probably not, because then it's like more of an infatuation with like, a position more than like, the person," Centineo told E!. "It can overshadow that, which is difficult, I would think."
So if you're looking to date him, we suggest you change your lock screen from a picture of him to something a little more chill, and do not mention how many times you've watched the movie. Because we know it's in the hundreds now.
Otherwise you can just check him out in the new Netflix film, Sierra Burgess is a Loser. Or just watch TATBILB again. We definitely don't blame you.
Remember to follow us on Facebook and Instagram, and stay tuned for more Aussie Gossip!