Hollywood veteran and actor Burt Reynolds has passed away this week. The actor died from a suspected heart attack at a Florida hospital surrounded by his family.
Reynolds had an extensive career during his time spent in Hollywood. His most renowned works include the films Deliverance (1972), Smokey and the Bandit (1977), and Boogie Nights (1998). He also wrote two autobiographies, My Life (1994) and But Enough About Me (2015). Reynolds made history when he became the first male to make up the centrefold in Cosmopolitan magazine in 1972. He posed naked for the shoot, sprawling naked on a bearskin rug. He later said that he regretted doing the shoot, saying it somewhat tarnished his work.
"I wish I hadn't done it because I wasn't taken as a serious actor," he told Business Insider in 2016.
"I think Deliverance suffered because of it and a lot of other things, and I wasn't pleased that I did it, but at the time I wanted everyone to understand the humour of it."
Reynolds's success as an actor was plagued by issues within his personal life. The actor's two marriages ended sadly in divorce, and his romantic involvements with several other famous actresses were heavily documented by the media. Reynolds also struggled with several financial issues and an addiction to prescription medication.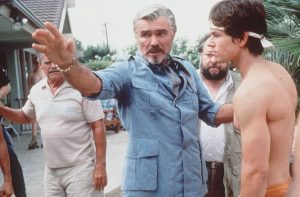 His fellow Hollywood stars have taken to social media to express their sadness at his passing. Arnold Schwarzenegger described Reynolds as a "hero". Mark Wahlberg, Steve Harvey, and Ricky Gervais also expressed their sympathy.
Funeral plans are expected to be revealed in the coming days.