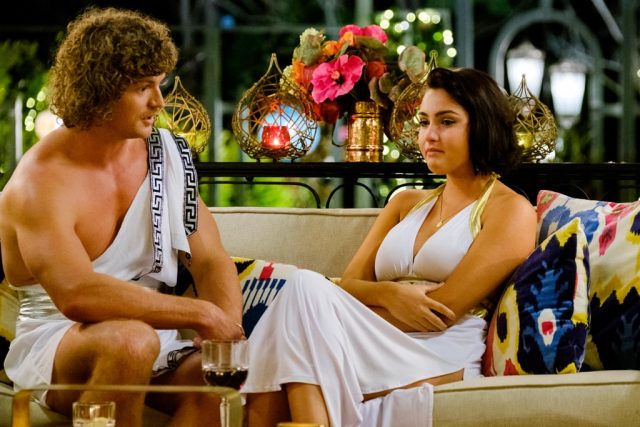 Last night was the night we were all waiting for. Someone's getting kicked off. Four people are going home. It's a lot of emotions and I am having a hard time dealing with it.
Producers know this, so thankfully they give us the first twenty minutes of the show to power nap and get prepared. The girls play some primary school pool games to win time with Nick. Emily wins and her and Nick go through a painfully cliched conversation about how they do not need someone, but they want someone. Legend says, you are not considered a real contestant of the show until you have said those words.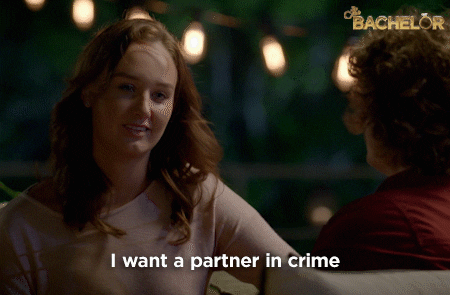 Emily seems to be making progress until we cut to Nick and Brooke's date. That's it. Everyone pack your bags. The Bachelor is cancelled and Brooke wins.
They did a drawing challenge that was definitely stolen from a Dove Soap advert, but The Bachelor is not really known for its originality so we'll let it slide. The two also spend time in a Balinese mansion, which was a hilariously subtle jab at Cat who was back at the mansion complaining she hasn't had a solo date.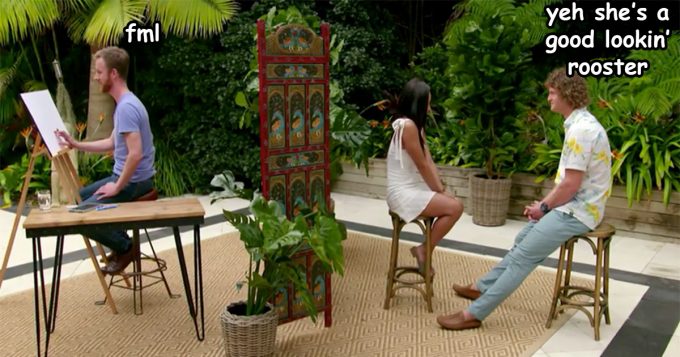 Alright, let's get to the good stuff. The sound of the cocktail party rings through my ears and I know it's time. It's Toga Party Time.
Intruder Britt tries to start a conga line and she exudes the energy of the girl who always has one too many at pres. Nothing wrong with that because she is also the girl I would become best friends with after talking with for two minutes in the bathroom.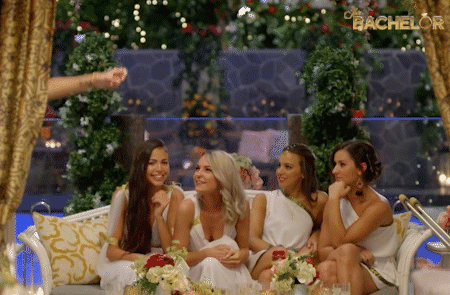 Now things get serious. Nick pulls Tenille aside and asks her to show him with candles who the mean girls are. Why she can't just tell him with words, I don't know. I guess Nick is more of a visual learner. She names the three candles Romy, Cat, and Alisha.
Finally, Nick realises what he always knew deep down, Cat is the worst. With no hesitation or question, he tells her to leave. He is the man we all deserve. Except Cat. She does not deserve him.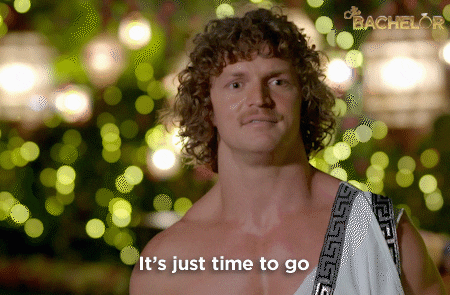 At the rose ceremony, he gives his last rose to Romy, meaning Alisha (yay) and Intruder Britt (sad) are going home. Inner-me is screaming "WHY ROMY!" but then the unthinkable happens. Romy turns down his rose and all three leave.
Admittedly, I would have gotten more satisfaction out of Nick not giving her the rose, but in the end she is out of our lives and that's all that matters.
However, if you think last night was the last you'll see Romy, Cat, and Alisha, I have some sad news for you. Bachelor in Paradise is a thing now and they are just the people Paradise is looking for. They just have to make sure to set it in Bali this year because Cat needs time to work on her business.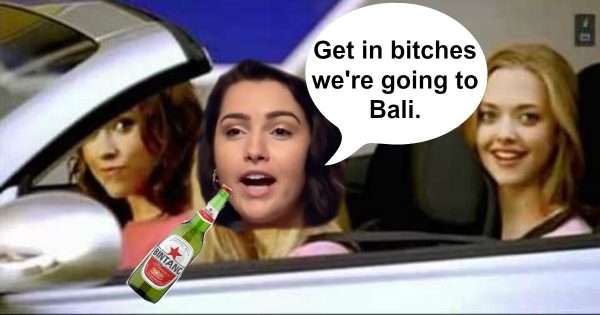 Next week, the girls take a lie detector test which I am sure will go over great and Brooke drops a bombshell on Nick. After all, someone needs to start some drama now that the three amigos are gone. The Bachelor is on next Wednesday, 7:30pm on Channel Ten.