Calling all HBO fans!
As if Big Little Lies wasn't already amazing enough & packed to the brim with amazing female powerhouses like Nicole Kidman, Reese Witherspoon and Shailene Woodley— we've just been gifted a sneak peak of Meryl Streep on set for Season 2!
The HBO series reaped incredible success following its 2017 showcase, and when a second season was confirmed the internet went into total excitement overload. BLL shone an important light on Domestic Violence and were applauded on the harrowingly honest depiction of DV and the common behaviours and circumstances.
Zoe Kravitz and Laura Dern will also be returning for Season 2 and glorious Meryl has been confirmed to play the role of Perry Wright's mother (which means more Perry Drama and maybe even more Perry?!)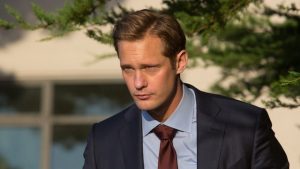 The new plot line has been written by Australian Author Liane Moriarty and will focus on the aftermath of the intense season finale and *spoiler alert* Perry's death. Alexander Skarsgard told People that
"I don't even know if I'm really dead or not. I feel okay right now, but we'll see", hinting at a possible return.
No matter what Season 2 has in store for us, we can be sure of one thing, Meryl Streep can do no wrong (even if she's playing the mother of a total psychopath).