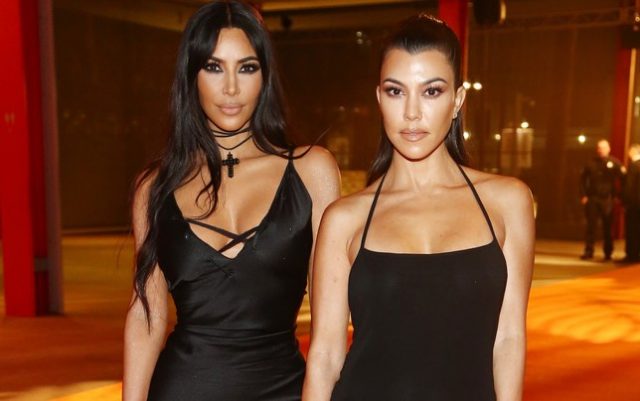 Kourtney Kardashian is the latest Kar-Jenner sibling to be accused of photoshopping a picture featuring Kim.
Kourtney and Kim attended the LACMA Art and Film Gala last week in LA and shared a photo of their looks on Insta – standard behaviour, really.
It seems the duo coordinated with very chic black dresses. No one is contesting that. What people are contesting is that Kourtney photoshopped her body. Apparently her arm "looks off" in the shot.
It wasn't long before the photoshopping and facetuning accusations began rolling in. "What happened to Kourtney's left hand??" one person commented.
"Those body's [sic] are all fake," another critic noted.
Instead of replying to the accusations, Kourtney clapped back in her own way. She posted the same photo of herself and Kim on Twitter, expect this time, she actually did heavily photoshop it.
She gave herself an exaggerated back arch and shrunk Kim's already tiny waist. See for yourself:
— Kourtney Kardashian (@kourtneykardash) November 7, 2018
Of course, Kourtney could have posted this to refer to the Skinny Legend meme, but we like to think she's clapping back to her haters.