Warner Bros. has given the green-light on an original film starring Batman's arch enemy the deranged psychopathic clown — The Joker.
Can't wait –
Joaquin Phoenix's standalone Joker movie #joker pic.twitter.com/1JTs4aDmYT

— BossLogic (@Bosslogic) July 11, 2018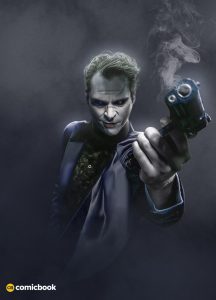 Todd Phillips, who previously directed The Hangover (2009), will be at the helm of the project as both the director and co-script writer.
The studio has described the film's focus as being:
"[An] exploration of a man disregarded by society [that] is not only a gritty character study, but also a broader cautionary tale."
Previous recounts of the Joker's origin story have varied, some incarnations show the Joker as a struggling comedian who is taken advantage of by mobsters, others vary greatly, showing him as a sadistic but sane Gangster who develops an obsession with Batman and is tortured in a vat of chemicals into insanity.
The inherent unreliability of the character makes pinpointing the truth of his origins difficult. In Alan Moore's Graphic Novel 'Batman: The Killing Joke,' the Joker reveals his own inability to piece together his past:
"Sometimes I remember it one way, sometimes another… if I'm going to have a past, I prefer it to be multiple choice!"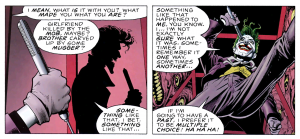 Joaquin Phoenix
The movie is estimated to be released around the end of 2019.
Phoenix's version of the character will in no way affect Jared Leto's Joker movie which Warner Bros. also currently has in development.
Who was your favourite Joker? (The correct answer is Heath Ledger.)
Stay tuned for more Aussie Gossip!