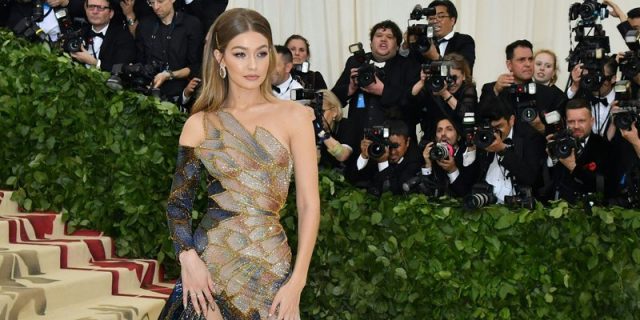 Gigi Hadid has taken to Instagram this morning after reportedly being sued by paparazzi.
Hadid posted a photo of herself, which was taken by a paparazzi photographing an event she was attending. She claimed that she found the photo on Twitter and did not know who to credit. She has since removed the post.
The Tommy Hilfiger ambassador posted a statement on the social media app regarding the lawsuit, talking about the invasive nature of paparazzi in Hollywood.
Gigi was clear that this post was not an apology. Gigi says that she understands that paparazzi have a job, but described their work as a "suffocation" of the people they're photographing.
"To the paparazzi, I understand that this is how you make your living, and I respect that this is something I must accept with my job," Hadid said in the post.
"But there is a line. We are human beings, and sometimes it takes a lot of courage to engage with you because of the resentment I feel for the negative parts of these experiences."
She has also spoken on behalf of her many fan and update accounts, who are being sued for posting images of her as well.
This is the second time Hadid has been caught up in a lawsuit with a paparazzi. In 2017, the Victoria's Secret Model shared another paparazzi image of herself, which was then removed after the photograph lodged a case against her.
We're team Gigi all the way. Good for you for standing up for yourself, G!
Don't forget to follow us on Facebook and Instagram, and stay tuned for more Aussie Gossip!