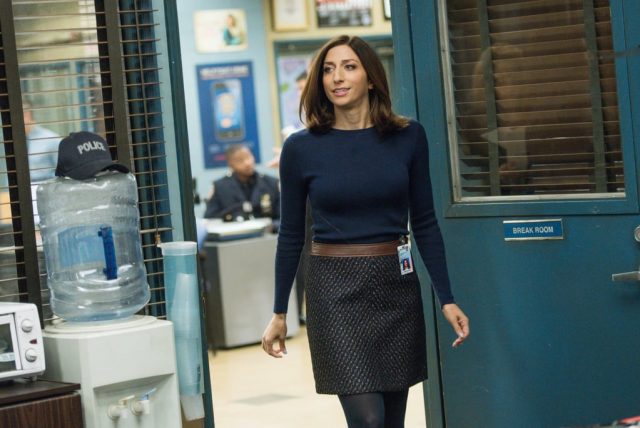 In today's edition of 'This Is Why We Can't Have Nice Things', the gem of Brooklyn Nine-Nine and one of our favourite comedians, Chelsea Peretti, has announced that she is leaving the show during season 6.
Peretti took to Instagram and Twitter this morning to announce the news.
"I won't be doing a full season of Brooklyn Nine Nine in Season 6," Peretti said in the statement. "But that doesn't mean I won't ever be back, winky face emoji, heart emoji. I want to thank you for the hours you spent watching Gina be Gina: confident, idiotic-but-smart, pithy, and infused with rhythm and cell-phone radiation."
Peretti also included an image actress Emmy Rossum's announcement of her departure from the show Shameless, claiming that it "was hard for me to know exactly what to say".
Peretti has played the sarcastic, social media-savvy human form of the 100 emoji, Gina Linetti, since season one, and is a very popular character amongst fans. Peretti has provided the comedic relief throughout the show which, despite being a comedy, touches on some pretty heavy issues like homophobia and racial profiling.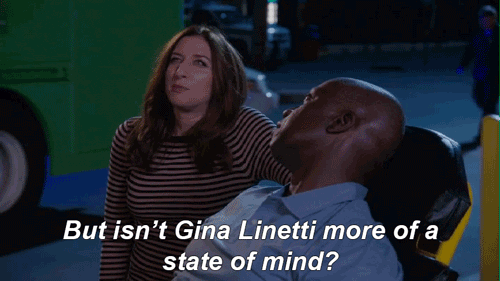 Peretti's Brooklyn Nine-Nine costars have taken to social media to praise the actress for her decision. Producer Dan Goor said this in a statement on Twitter:
"From the moment Mike Schur and I decided to create this show, we wanted Chelsea Peretti be a part of it, and she always will be. While it's sad to see a member of the family leave, we are so proud of Chelsea and excited for what she does next. Also, I know for a fact this isn't the last we'll see of Gina Linetti."
Stephanie Beatriz, who plays badass cop Rosa Diaz, commented on Peretti's initial Instagram post:
"Chelsea you are one of the greats. I'm so glad you're following your heart and soul and doing what you feel is best for you in this moment. You can't imagine the influence you've had on me as a friend and artist."
But fans have not had the same reaction. An outpouring of sadness has flooded the Twittersphere as fans reacted to the news.
A part of me died today.

— Camis (@cah_bap) October 4, 2018
PLS DONT pic.twitter.com/FZWoszinK0

— 𝓎𝑒𝓈 𝒽𝑜𝓂𝑜 (@Ietsdrinkwine) October 3, 2018
Season 6 is set to be released in mid-2019, so hold all your tears in until then, and let's all say a collective prayer that the writers don't kill Gina off. Because Lord knows we would not be able to handle that level of stress.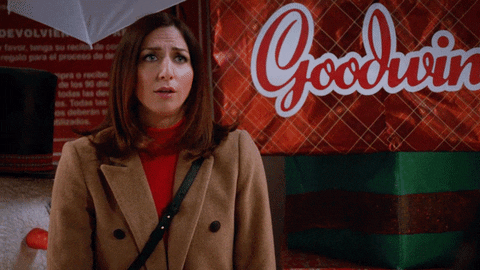 Remember to follow us on Facebook and Instagram, and stay tuned for more Aussie Gossip!