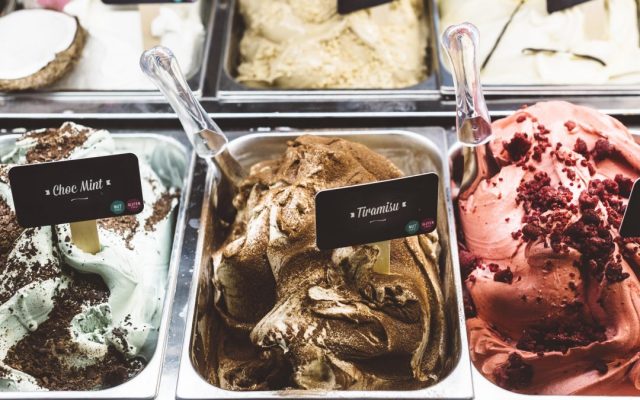 Gelato addicts rejoice!!
Our friends over at Gelatissimo have just dropped a bomb in the form of THREE new Deluxe gelato flavours.
Nationwide.
The recently launched Deluxe Range has amped up every aspect that is, Gelato. Think, locally-sourced divine ingredients, and more oozey, chunky surprises in every bite. The three new flavours will be released this Friday, so you have just under 24 hours to prep yourself for an intense flavour experience.
Here's the run-down of the brand spankin' new flavours:
Luxe Lime & Coconut: a zesty lime and shredded coconut gelato laced with a buttery crumble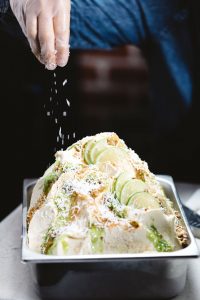 Decadent Cookie Dough: Decadent chunks of choc chip cookie dough, doused with ribbons of OOEY GOOEY CARAMEL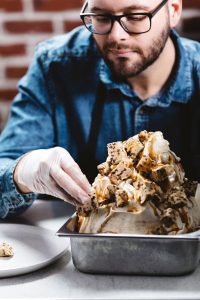 Red Velvet Royale: Not only is this flavour sitting pretty with delicate pieces of red velvet cupcake folded through, the gelato base is cream cheese! (RED VELVET + THAT DIVINE CHEESECAKE TANG?! YES PLEASE)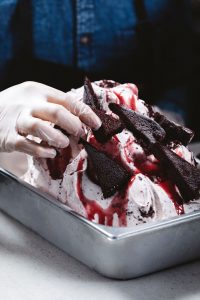 The new additions follow 2018 Masterchef contestant, Reece Hignell's collaboration with Gelatissimo last month, who created his very own tailor made flavour 'Golden Macadamia Blondie'.
"I've been so humbled by the response to the range so far by both Gelatissimo and MasterChef fans. It's been such a treat working with Gelatissimo as they share my passion for using beautiful, local ingredients! I can't wait to see this artisan range really take off when the next three flavours are available", says Reece.
The other goodies featured in the Deluxe Range include: Wicked Double Choc Brownie, and our personal favourite (and newfound weakness), Choc Dipped Strawberries! (You read correctly–a gelato literally laced with chunks of chocolate dipped strawbs!)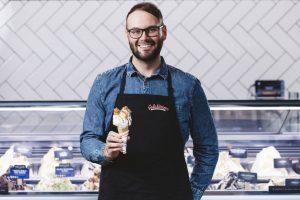 Gelatissimo's CEO, Filipe Barbosa responded to the launch of the new flavour range:
"As Australia's largest gelato brand, we're thrilled to be creating more inventive and delicious flavours to add to our extensive gelato range. Working with a talented chef like Reece not only brought fresh inspiration, but allowed us to create a range of flavours that appealed to all Australians and especially to those who desire a more deluxe and indulgent treat."
We CANNOT wait for the new flavour drop.
For more info, head to https://gelatissimo.com.au/ for all your Gelato queries.
Stay tuned for more Aussie Gossip.