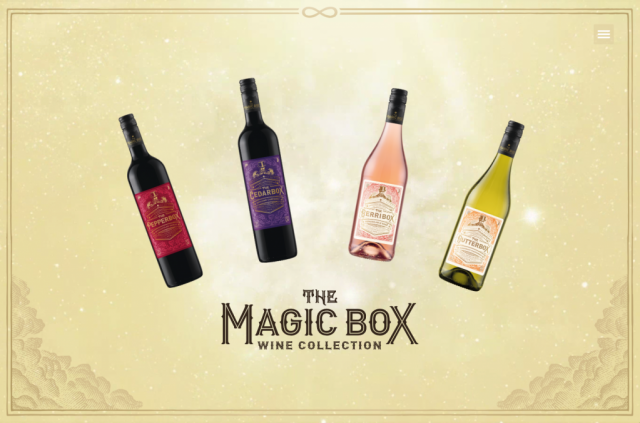 Straight from humble regional Australia and into our glasses, Casella Family Brands has developed a delicious wine collection dubbed 'The Magic Box", a collection of contemporary Aussie wines.
Casella Family Brands (CFB) is Australia's LARGEST family owned company based in Yenda, NSW. Led by Managing Director John Casella, the company was propelled to the forefront of the export arena in 2001 by its hugely successful [yellow tail] brand.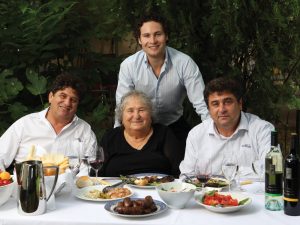 Inspired by the magic of winemaking, the collection offers exceptional flavours based on classic varietals. The Magic Box will feature four wines with charming designs and names- PepperBox Shiraz, CedarBox Cabernet Sauvignon, ButterBox Chardonnay, and our personal favourite BerriBox Rosé.
Here's the rundown of the flavours you can expect:
If red berry fruits and a pop of spice excite your taste buds, the punchy 2018 PepperBox Shiraz will be your new go-to. The PepperBox bursts with caramel flavour and is a full-bodied delight!
The divine CedarBox is infused with hints of blackberry and plum, delivering a bold 2018 Cabernet Sauvignon with hints of mocha.
For those who prefer a lighter wine, The Magic Box has married ripe fruit and vanilla in the 2018 ButterBox Chardonnay, unlocking a palate that is distinctively true to its name.
Lastly, but certainly not least is our favourite reveal,  the 2018 BerriBox! highlighting aromas of strawberry, white peach, and cherry. This refreshing Rosé is bursting with strawberry, white peach and cherry, delighting us with a vibrant and crisp fruit crunch!
So gather your girls and collate your cheese platters, Magic Box Wines are available NOW at major retailers, Dan Murphy's and BWS at a RRP of $14.99 each!
Stay tuned for more Aussie Gossip!
Follow Magix Box Wines:
Facebook- www.facebook.com/MagicBoxWines
#MagicBoxWine.