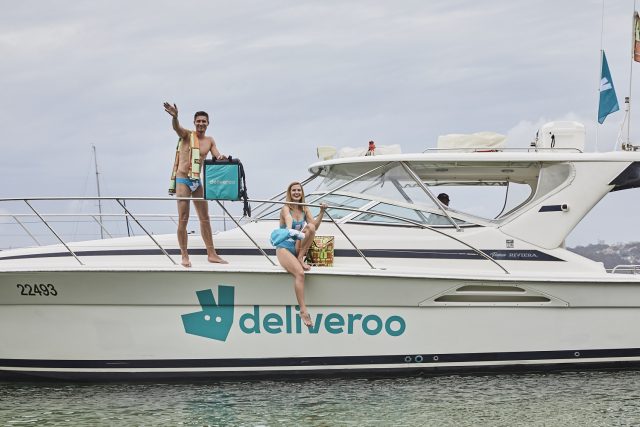 Deliveroo is saying  G'DAY to summer in style with the BEST possible duo.
Speedboats and Messina! (An unlikely match, but we're so here for it!)

Deliveroo will be launching Speed Boat deliveries this weekend in Sydney. To celebrate, they will be giving away FREE Messina to sun-soaked Sydneysiders. Aboat time!
This Saturday 15th December and Sunday 16th December the Deliveroo Speedboat will be visiting up to 10 Sydney beaches. Watsons Bay, Manly Wharf and the iconic Milk Beach will be among the hot spots where they will be giving out 2 exclusive flavours!
All you need to do to get your hands on Messina's exclusive Strawberry Pavlova Choc Top or Peach Bellini Wessina Bars is to flag down the Deliveroo speedboat and wade out to collect your cold treat!
For gelato lovers who won't be able to attend, a FREE 500ml tub will be up for grabs and packed with any Deliveroo purchase from Monday 17th December, while stocks last!
The new Speedboat deliveries highlight Deliveroo's service to the sand, offering beach deliveries to 150 locations nationwide. Levi Aron, Country Manager comments,
"At Deliveroo we are always looking for ways to make our deliveries more fun for customers. With some of the best beaches in Sydney, we're confident Sydneysiders will enjoy the thrill of a speedy gelato delivery this weekend whilst they soak up the sun."
Feeling like something nauti? Get your beach-bum on to get the goodies, only via Deliveroo.
Stay tuned for more Aussie Gossip!