If you follow Kylie on Snapchat or Instagram, you should have noticed that big, sparkly rock on her ring finger, given to her by Tyga.
Photos of the couple emerged of them walking around New York during Fashion Week. Whilst clothes may be the highlight of the evening, Tyga's bling was definitely an eye-catcher as he walked around the city flashing his ring.
Kylie's Snapchat last night proved that both of their rings are promise rings – signifying that they both promise to get married.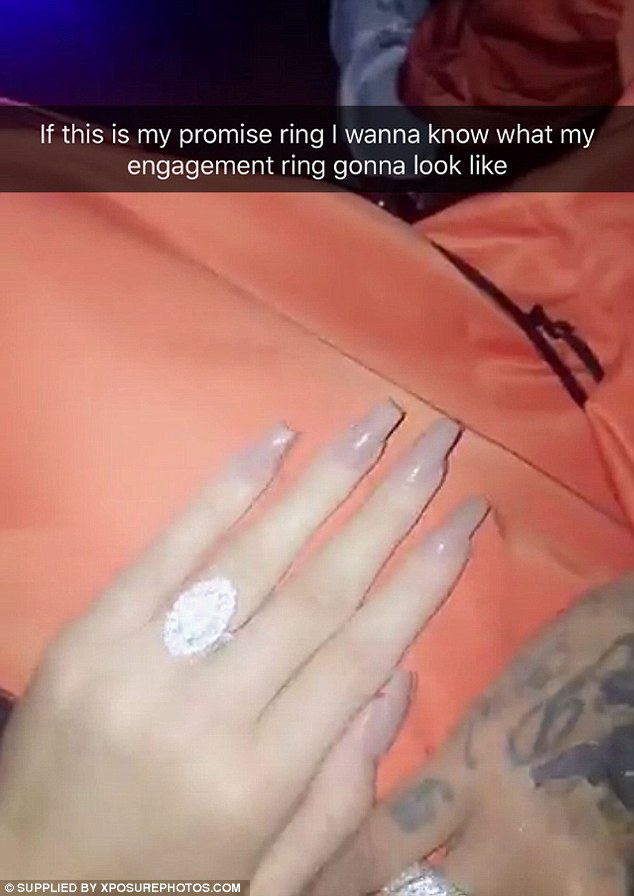 However, while it might be happy times for the couple, Kris, Kim and Khloe are slightly worried that Kylie might do something rash and elope.
Kris is all for pre-nuptial agreements after her split with Bruce/Caitlyn two years ago, where she reportedly payed him $2.5 million.
Inside sources have said that Kris has told Kendall to keep an eye on Kylie to make sure the couple do not do anything that threatens the empire that they have both created, without protecting themselves first. They have also said that Kris does not discourage the relationship but she hopes they make the right decisions when it comes to something so serious.
We wish the best for the couple!