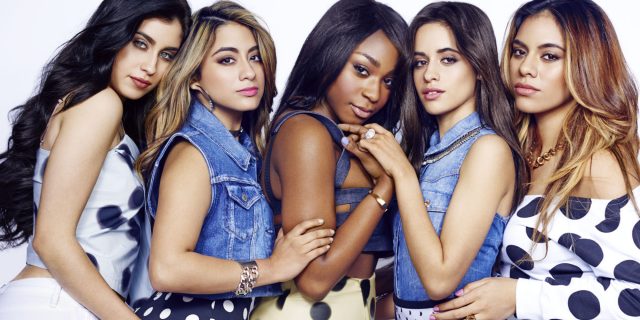 On their 7/27 tour, band member Lauren Jauregu broke down on stage whilst performing their hit 'No way'.
In the middle of the song, her voice started to crack and she knelt to sing the rest of the lines. Normani tried to comfort her, who stood back up a few seconds later to finish her solo.
Lauren started crying during No Way, my heart just shattered into a million pieces I'm- pic.twitter.com/LWjfjqA9sQ

— ㅤ (@dimplesregui) September 9, 2016
5H fans started to support her by trending on Twitter #WeLoveYouLauren worldwide. They also started to send sweet messages to her, to try and comfort her.
We'll keep supporting you till the end! You fall once and stand up twice, @LaurenJauregui! We love and appreciate you! ??❤️ #WeLoveYouLauren

— Fifth Harmony Italia (@FifthHarmonyITA) September 9, 2016
@LaurenJauregui we love you so much sweetie, take care of yourself, we are always with you ??? #WeLoveYouLauren

— maria eduarda (@mariaeduardagm) September 9, 2016
She then replied to all the loving messages:
And thank you guys so much for the love and concern(: I'm feeling a lot better today! Lyrics just made me extra emotional yesterday❤️ ily

— Lauren Jauregui (@LaurenJauregui) September 9, 2016
Lauren has confirmed the song 'No way' is actually her favourite from the recent album and makes her emotional singing it.
"The lyrics were so raw and honest about a relationship that was just toxic but from everyone else's perspective and about how they know that they're made for each other and to love each other and to heal each other," she said.