We all know and love Blake Lively and Ryan Reynolds for their amazing banter on social media. They poke fun at each other and are the ultimate trolls (in the most romantic way ever). However, on Monday night the 30-year-old actress completely wiped her IG account from all photos, depriving each and every one of her 20.4 million followers of those hilarious jabs at her husband.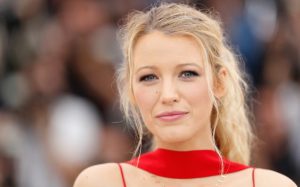 Not only did she totally wipe her photos, she also unfollowed everyone she was previously following and has since followed 28 random people named "Emily Nelson" (weird, I know!). After further inspection, and Blake's bio now reading "What happened to Emily?", we've realised Emily is actually Blake's character in her upcoming movie A Simple Favour, out on September 14. Blake posted the film's trailer to her account this morning.
When asked about his wife's sudden Instagram purge, Reynolds responded in his usual hilarious way. "I'm very sad about that," he joked, talking to Nova 96.9.
"Definitely stinks. It's a terrible way to find out that I've been kicked out of the house, to be honest. Absolutely terrible. I don't know where rage like that comes from."
Reynolds went on to describe how their daughters might have reacted to the news—if they had (or cared about) Instagram, and weren't three and one-years-old. "'Mommy unfollowed daddy on Instagram.' My child would just fart and then walk away," he said.
We can always count on these two to keep things weird and wonderful!
Stay tuned for more Aussie Gossip!