'Deadpool' was the surprise box office smash hit of 2016 that no one expected (apart from Ryan Reynolds). Reynolds had been trying to get 'Deadpool' greenlighted by Fox for 10 years, and it was only because of leaked footage that the studio decided to go for it.
After the surprise that surrounded 'Deadpool' and its success, the screenwriters Rhett Reese and Paul Wernick quickly got to work when Fox announced that there would definitely be a sequel. The pair have recently disclosed to Hollywood Reporter their thoughts on 'Deadpool 2' and their progress with the script.
Reese told Hollywood Reporter that they're "very close to a draft that we'll go off and shoot in a couple of months". This news should make 'Deadpool' fans extremely happy. However, Reese warns that there is no release date on the film yet.
"Oftentimes with release dates, you end up racing and you end up being forced to do something you're not happy with… We don't want to put the cart before the horse," he said.
Due to the passionate nature of the fans and the explosive popularity of the film, it makes sense that they want to make sure that this film will appease the fans and the writers themselves.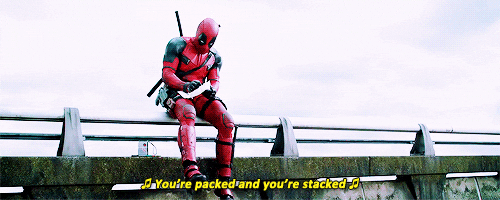 That's not all of the thrilling 'Deadpool' updates though! 'Deadpool' was rife with jokes about Wolverine and Hugh Jackman. Naturally, the writers have tried to incorporate this element into the sequel as well. The idea that was thrown into the mix by the Hollywood Reporter that our Aussie hero might make it into the film.
The Hollywood Reporter said that their idea is that "Hugh Jackman just cameos as himself", which actually got a response from scriptwriter Reese.
"Deadpool lives in a world where Hugh Jackman is out there. He's got the People's 'Sexiest Man Alive' cover that he staples to his forehead in the first movie, so maybe he could meet Hugh as Hugh. That would be really funny."
Fingers crossed that we get a full Hugh Jackman appearance in the sequel that's not just a paper mask.