After a bun fight amongst heavyweight Hollywood execs, Channing Tatum and Joseph Gordon Levitt are set to star in an R-rated musical feature film. Excuse us while we wipe the excess drool away…
What part of that is not HOT? With iconic '21 Jump Street' cult writer Michael Bacall heading up script, this is a total win for the studio and us thirsty fans. With the smokin' JGL and sexy stripper-esque Tatum, there is no way that this movie won't be a hit.
The movie is being touted as a cross between '
Pitch Perfect
' and '
The Book Of Mormon
', with a working title of 'Wingmen'. The story will centre on two pilots who crash land into glittery Las Vegas boulevard. Oh the swoon factor is so high!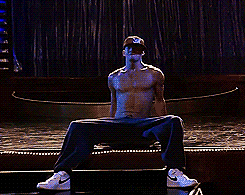 C-Tat's fans are no stranger to the hunk's buff body and signature R-rated moves, with his star performances in 'Magic Mike' and 'Magic Mike XXL', which grossed $
167,221,571 worldwide
. Tatum will surely relish this role, as he's admitted that he wasn't shy about spending time stripping and being sexy in '
Magic Mike
' and it's sequel.
As if Joseph Gordon Levitt isn't hot enough as an actor, he'll also be showcasing his musical talent in the film. For those out of the loop, Levitt sings and is an amazing guitarist and drummer. There is also the possibility that he will also do double time directing the feature as well as co-starring.
On the back of his success as director and screenwriter of SunDance indie darling 'Don Jon' (attracting Scarlett Johansson and Julianne Moore), Levitt is a very cool choice as director. He also directed an episode of '
HitRECord
on TV', his multimedia series made with contributions from the show's online community.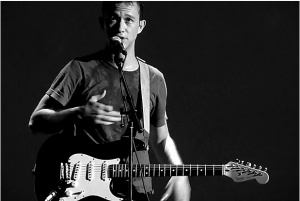 Unfortunately it looks like the ultimate thirst fest will be put on hold for a while, as both actors are currently committed to other projects. We'll keep you posted.