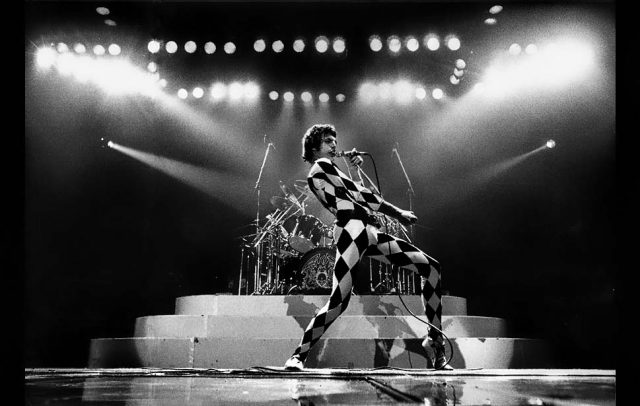 Yesterday 20th Century Fox released the teaser trailer for the Queen biopic 'Bohemian Rhapsody'. The much-anticipated film that tells the story of the band preparing for its iconic 1985 Live Aid performance in London.
In less than 7 hours, the trailer received over 1M views on YouTube and now sits on 2.5M. We see Rami Malek playing the legendary Freddie Mercury, Ben Hardy as Roger Taylor (drums), Joseph Mazzello as John Deacon (guitar) and Gwilym Lee as Brian May (keyboardist).
Although long awaited, not every is happy with Fox Century. Bryan Fuller slammed the company for not portraying Mercury's heterosexuality or mainly his love for men.
The epic biopic 'Bohemian Rhapsody' is due to hit cinemas in November on the anniversary of Mercury's death, exactly 27 Years later.
Here's a bit of a recap on Queen
Queen are a successful British Rock Band formed in 1970. They are known for such songs as the revolutionary "Bohemian Rhapsody", the iconic "We will rock you", "We are the Champions" best known to amp people up with an encyclopedia of many many more. Queen were a weird and wonderful band, creating controversy with every outfit change, new song and performance. 
The extravagant front man was deemed one of the most talented and innovative musicians in rock, born Farrokh Bulsara in Zanzibar, Tanzania.
Mercury's wild world of 'Rock n Roll' was lived with great success but sadly ended in November 1991, when Mercury passed away. Officially the cause of death was bronchial pneumonia resulting from AIDS.
Make sure you are apart of the phenomenon that is "Bohemian Rhapsody"  in November and be sure to pencil in the 24/10/2018 to pay tribute to the frontman's 27th anniversary of his death. 
Stay Tuned for more on Aussie Gossip.