It's the worst kept secret that the upcoming Netflix series '13 Reasons Why' is coproduced by Selena and her mother. The series, based on the YA Novel by Jay Asher, looks intriguing and we're very excited for its release tomorrow.
We're even more excited now that we know that Selena has had more of a hand in the show than she let on. The star took to Twitter to share more details about the project, this time in the form of a song! That's right – as well as being the executive producer of her passion project, Selena also wrote a song specifically for the show.
2 days til @13ReasonsWhy… Here's a 1st listen to my cover of "Only You" from the soundtrack, inspired by Hannah and Clay's story. Out 3/30! pic.twitter.com/aSrAFhpFoY

— Selena Gomez (@selenagomez) March 29, 2017
In the 30-second video we hear Selena covering Yaz's "Only You" including some clips from the series. Selena explains that the song is "inspired by Hannah and Clay's story". The cover is set to appear on the '13 Reasons Why' soundtrack.
Selena's slower ballad version of the song definitely fits the serious tone of the '13 Reasons Why' series.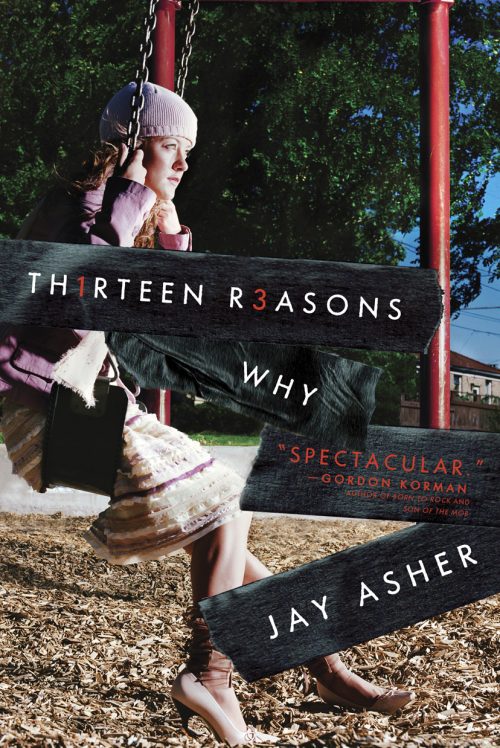 For those among you who don't know or haven't read the book yet, here is a brief spoiler-free synopsis.
High school student Clay Jensen (Dylan Minnette) receives a mysterious package a few days after one of his classmates, Hannah Baker (Katherine Langford), committed suicide. Inside the box, he finds a collection of cassette tapes, that Hannah recorded before she died. Each of the thirteen tapes contains a story of a different classmate (and one teacher) and Hannah explains how these people contributed to her death. In reference to the cassette tapes, the series will be made up of thirteen episodes.
Hannah's tape explains: "And if you're listening to this tape, you are one of the reasons why." Gooosebumps!
You might ask yourself why Selena doesn't star as Hannah Baker herself. Well, she has a good answer to that: "I actually like that I'm not in it. To be honest, this book has such a huge following. I wanted it to be credible. If I'm a part of it, that's going to cause a whole other conversation."
It's impressive that Selena didn't want to distract from the impactful story by putting herself in the spotlight. This shows how much she values the project.
So, get excited for the series release on Netflix tomorrow and you'd better keep a lot of tissues close to you while watching. We're sure you'll need them!