James van der Beek holds a place in everyone's memories, for better or worse, for his years as the charmingly inept Dawson Leery.
His work on Dawson's Creek from 1998-2003 made him a global star, alongside co-stars Katie Holmes (who played Joey), Michelle Williams (Jen) and Joshua Jackson (Pacey).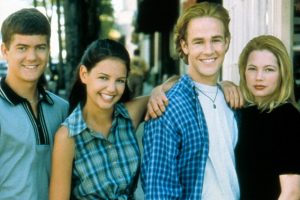 However, despite some prominent roles on network shows like How I Met Your Mother, Don't Trust the B—- in Apartment 23 and CSI: Cyber, his career has not quite hit the same heights again since.
However, he probably didn't want that aggressively explained to him on British morning TV, but that's exactly what happened when he appeared on UK programme This Morning to promote his new show, Carters Get Rich.
He was introduced with a picture of himself from the Dawson days, with which he could only respond: "I have been on television the last 20 years, just to let you know."
Things did not improve from there.
I'll let James (as Dawson) articulate his own feelings on how he must be feeling towards Philip Schofield and Holly Willoughby right now.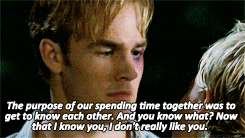 Fair play to the guy for toughing it out though, that can't have been easy for him to keep going with despite obviously not wanting to talk about Dawson.
When you've done as much on that subject as he must have for the last twenty years, I wouldn't blame the guy for wanting a break.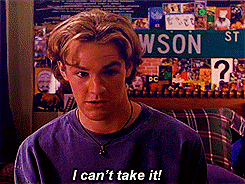 Don't worry, Beeky. You'll get there.