Episode 1
Keller, 26 & Nicole, 28
Former sailor and mechanical fitter, Keller, is covered neck to toe in tatts, and is very family orientated having been brought up in a large family with his parents choosing to foster kids (the cuties). Nicole is a primary school teacher, and was initially disappointed as her parents were unable to attend the biggest day of her life – that was until they surprised her and popped in mid makeup. With her father recently having his leg amputated, he took no prisoners in his judgement of Keller with him stating he didn't like him straight up. That was until he gave his speech at the reception and all was forgiven, with the lovebirds kicking things right off for the show! With spooning ensuing all night for the new couple.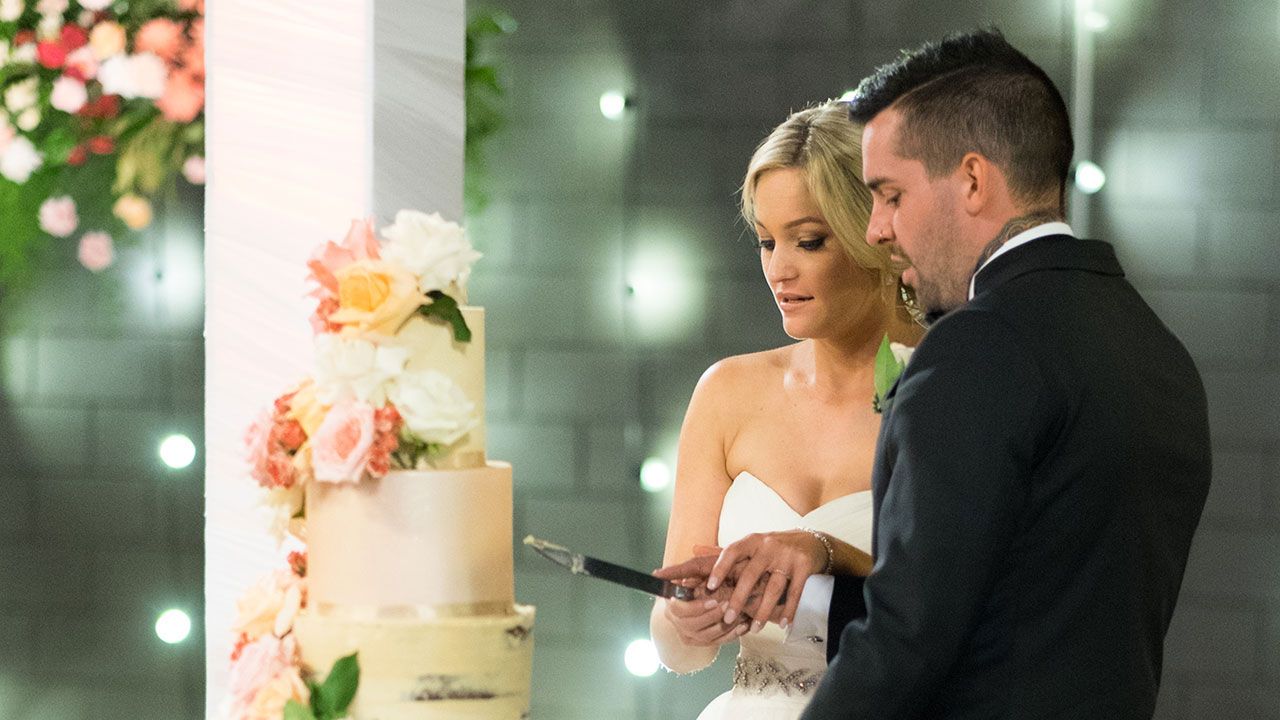 Monica, 28 & Mark, 30
The serial dater (over 100 dates in a year), Monica, with her side job of project managing is a self obsessed fitness junkie. But besides her crazy first dating trend, her bridesmaids made the show when they began interrogating Mark at the reception. Firefighter Mark was 'stoked' with how hot she was, the fellow fitness junkie, self confessed comic junkie and amateur surfer was beaming ear to ear when he saw his bride. Minus the awkwardness created by Monica's mate (the bridesmaid) things seemed to be going great for the new couple who 'kissed' all night.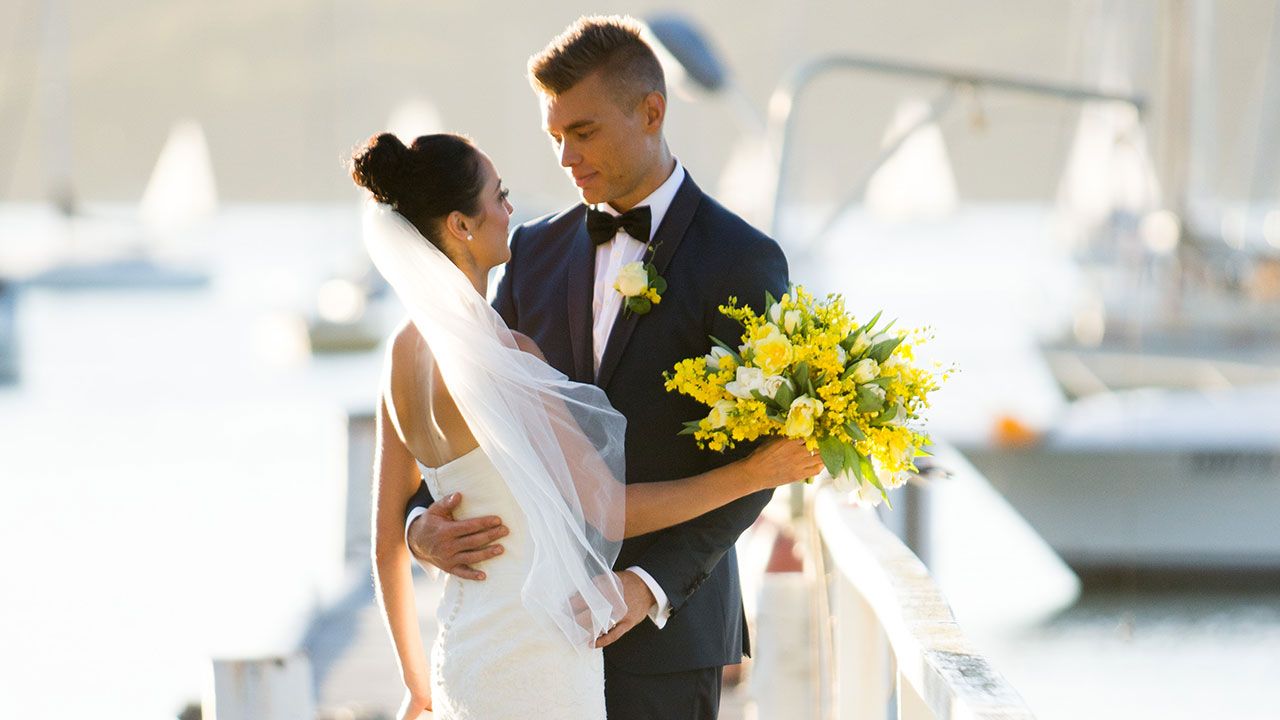 Episode 2
Bella, 31 & Michael, 32
The radio host who lives by the words of Carrie Bradshaw/Sex in the City says she won't have sexual relations with her new fella because QUOTE: "I'm not having sex on my wedding night unless he's drop dead and hung like a donkey." Luckily enough he seems to be 'drop dead' as she later admits. Kiwi Michael looks to be feeling good about the situation at the alter. He is the father of a 6-year-old boy, and is now a fashion designer (previously a tradie) so let's hope Bella is open to adding a son to the equation but for now – on to the reception!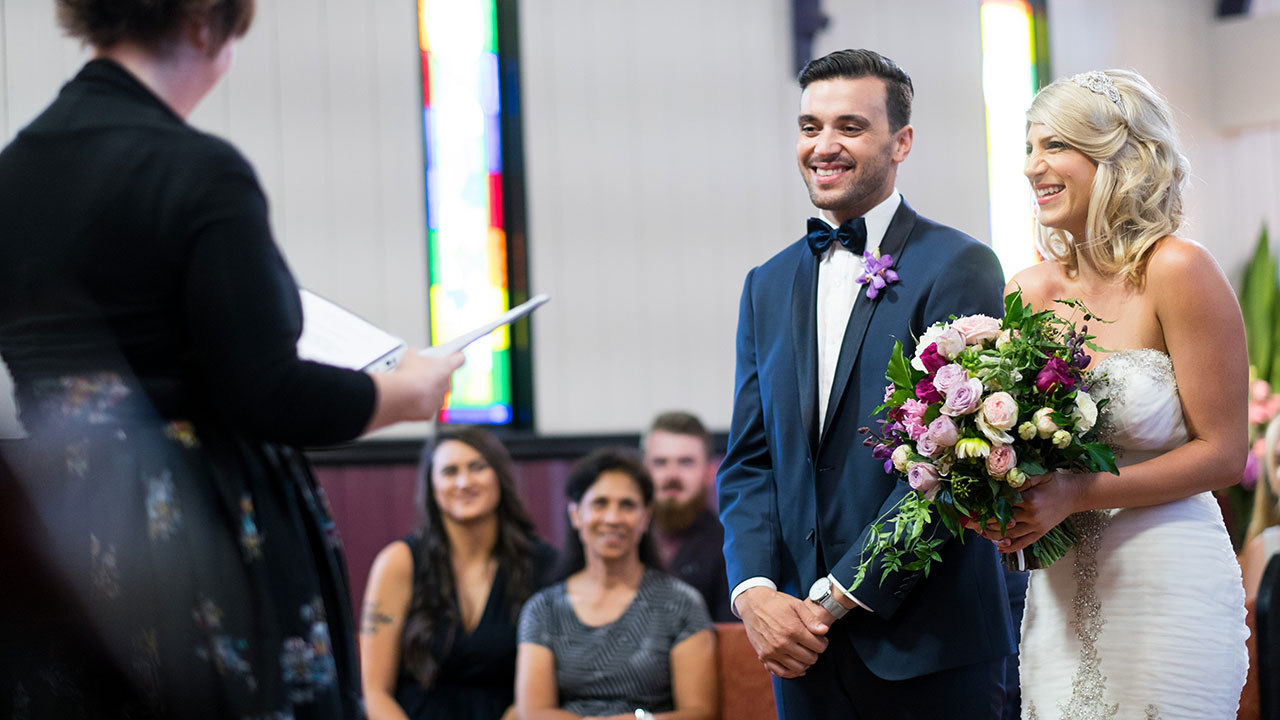 Dave, 28 & Jess, 31
Golf salesman Dave wasn't very impressed when he first saw his bride, stating 'she wasn't what I expected'. Admitted serial dater too (not as many as Monica sadly), speaks about his weight loss over the years and how it's affected him – he alludes to a softer side but we will have to see after his initial meanness. The banking officer, Jess was the opposite when she saw her groom – describing him as cute and tall. We just hope things get better for the couple and if they have, we hope Jess doesn't watch the show because Dave will (rightfully) be in the dog house…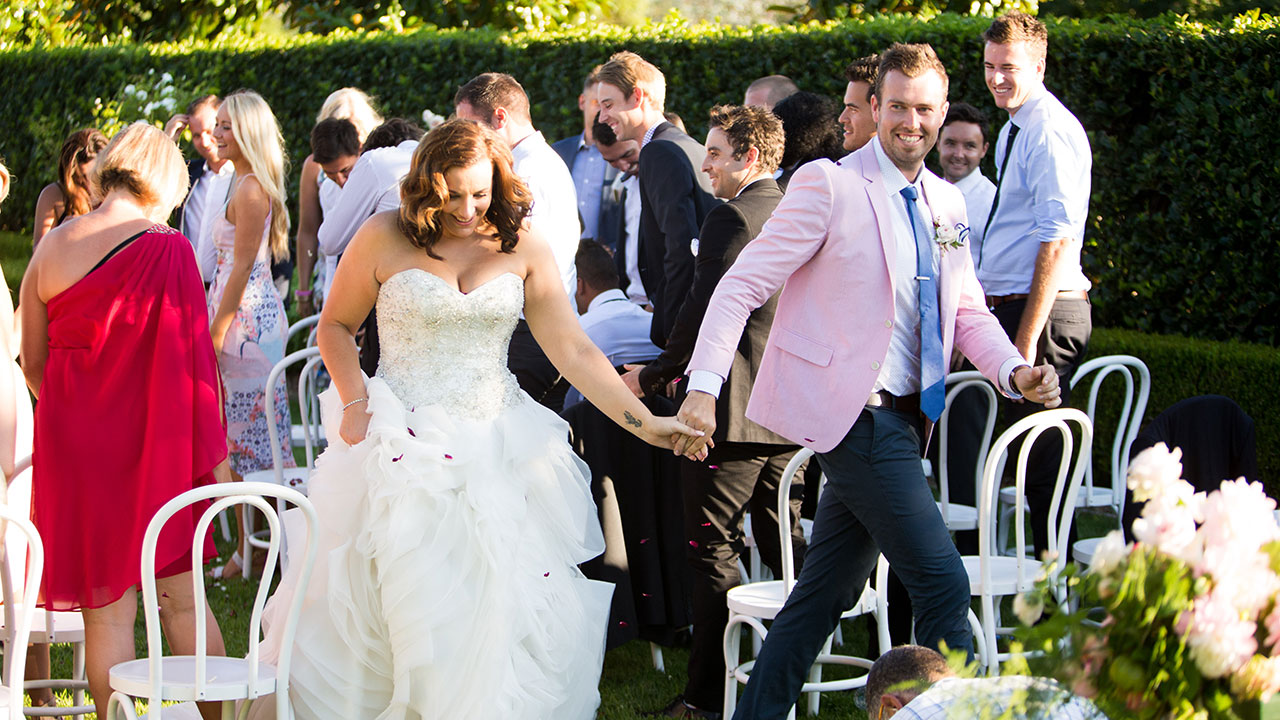 Andy, 40 & Craig, 41
Hairdresser Craig has been single for 8 years, and appears quite highly strung when he freaks out over 'losing' his vows (later finds them in his pocket) and then when that settles down realises he hasn't got a ring to give his new hubby. Thankfully some kind person provides a ring and the show goes on. Andy the British marketer does have some trust issues but hopefully he can put that all to the side, cut to the alter where he practices his first impression and the episode ends.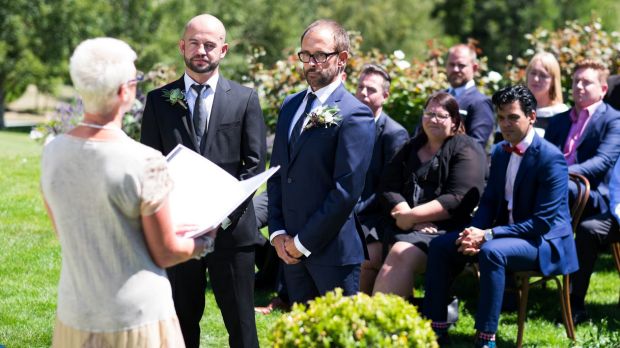 Episode 3
The third installment airs tonight at 8.30pm and picks up from the same-sex couple's wedding in New Zealand, with us on the edge of our seats as to how the couple mingles when they finally meet at the alter.