Kylie Jenner, makeup guru and young celeb, has branched off from her sisters and has gotten her own reality show. Not content with her role on Keeping Up with The Kardashians, Jenner has now wrangled her own show called Life of Kylie.
Can't wait to share this with you guys.. my docu-series #LifeOfKylie #Summer2017

— Kylie Jenner (@KylieJenner) April 10, 2017
The show will feature on E! and fans couldn't be more excited about a more intimate look into the ups and downs of Kylie's life.
E! have said in a statement that the show will be showing a "more intimate side of the makeup entrepreneur as she manages her celebrity persona, multi-million dollar company and, well, just being a teenager."
The day that Kylie Jenner stops being touted as a normal teenager will be the day that I die happy. None of the words in the statement above relate to teens at all in this day and age, but sure, let's give them a show about a 19 year old who's accomplished more than they ever will in their entire lives. That'll show them what they're missing!
Anyway, Jenner is obviously very excited but E! is cautiously approaching the show, as they've only budgeted eight half-hour episodes for airing. It's a mini-series, so I wonder how much they'll be able to show of Jenner's life.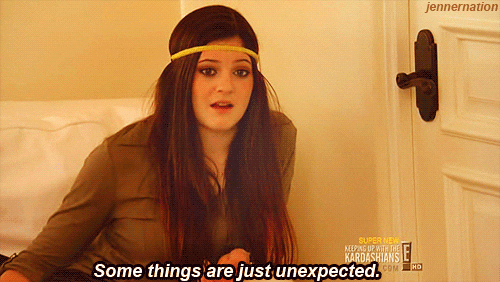 If you're wondering about what kind of content will be shown to avid viewers, Jenner said in a statement that fans will be pleased.
"These couple years have been such an incredible journey with the support of my fans," said the statement.
"This show will allow me to give them a peek inside all of the exciting things I am working on as well as some personal time with friends."
Far out. If it's anything like me hanging out with my friends, she'll be sitting there watching movies and making dry comments about romantic standards set by films. But I have a notion that what Jenner and her friends get up to will be way more interesting than that.
Although there's no release date just yet, the hashtag in Jenner's tweet makes us think that it'll be released between June and September. Not too long for Jenner fans to wait.