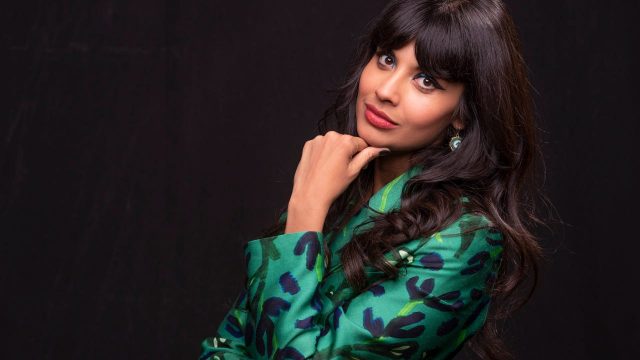 In what has seemingly become a hideous trend in the first weeks of 2020, another celebrity has been forced to come out in less than desirable circumstances.
This week, The Good Place star Jameela Jamil came out via Twitter after feeling forced to share her identity due to a vast amount of backlash she had been facing after her involvement with HBO's new reality show Legendary was announced by the network. The show, which is said to be centred around ballroom dancing, drag and voguing, will be representative of the LGBTQI+ community, causing many fans to feel that Jamil was taking a place on the show's panel that should have been reserved for a person that identifies as a member of that community.
In a post entitled 'Twitter is brutal', the star claimed that while she up until now had had no desire to share with the wider pubic how she identifies, as she had feared that such a claim would be viewed as "performative bandwagon jumping", she felt forced into the decision amidst the backlash.
— Jameela Jamil 🌈 (@jameelajamil) February 5, 2020
Unfortunately, this is not the first celebrity this year who has been forced to share their identity out of fear. A few weeks back, YouTube influencer turned makeup superstar NikkieTutorials was forced to share her Transgender identity after receiving heinous messages from an anonymous source threatening to reveal her 'secret' with fans. Taking matters into her own hands, Nikkie decided to upload a video to her widely followed YouTube page sharing her journey with fans.
While we hear at Aussie Gossip applaud both women for living their truth, it does leave a sour taste in one's mouth when it is acknowledged the awful and harmful ways that both stars were forced into sharing their stories with the world. Here's to hoping this nightmare of a trend ends here with Jameela and we can shake off the cobwebs of prejudice and hate as we strut forward into the new decade.
Featured Image Source: USAToday.com