Since the heartbreaking split of One Direction in 2015, Harry Styles has worked hard to create his own style of music and escape his former boy band image.
With his solo career also comes a new look: the "Sign Of The Times" singer left his shoulder-length locks behind and swapped his famous mane for super short hair with buzzed sides.
Though it's understandable that Harry cut his hair to secure his first acting gig in the upcoming war movie Dunkirk, we're sure a lot of fans are going to miss the heartthrob's lovely locks just as much as us!
And who knows, maybe blogger Tess Ward, who is reportedly dating Harry Styles, is going to miss his long hair, too?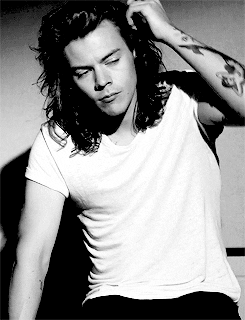 On Tuesday, Apple Music posted the very first trailer for a behind the album documentary on Twitter. It's going to be released on May 15 and will show the 23-year-old making his new music.
And while the sneak peek video is filled with sweet scenes of the singer strumming his guitar, writing his lyrics, or falling asleep in the studio, it also shows the moment Harry cut off his iconic long hair.
You have to watch really carefully and try not to blink because otherwise you'll miss this defining 2-second moment in which the scissors slice through Harry's hair.
Please try to hold back those tears while watching!
Moving forward. @Harry_Styles: #BehindTheAlbum
May 15.
Only on Apple Music. pic.twitter.com/7WC7j6233k

— Apple Music (@AppleMusic) May 9, 2017