Ed Sheeran seems to have a really good time touring in South America with his tourmate, singer Anne-Marie.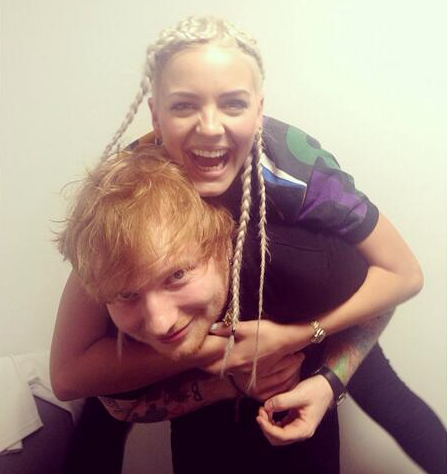 The up-and-coming singer recently shared an acoustic version of her hit 'Ciao Adios' on YouTube. Ed features in the version and Anne-Marie gushes about him in the caption.
"It was the best thing ever in the world touring with this human. Here's a little something we did in the dressing rooms just before the show ❤️❤️ ".
As he is pretty much the King of Covers, Ed Sheeran slows down the pop song that is usually a little faster, and in combination with Anne-Marie's incredible voice, this is just an unreal acoustic experience!
You can clearly see that the two singers are having fun performing by the way they interact, which makes this version of 'Ciao Adios' even more enjoyable to listen to!
So, listen to this acoustic masterpiece now and prepare to melt away!
By the way: Ed Sheeran is going to come to Australia in March 2018!!!