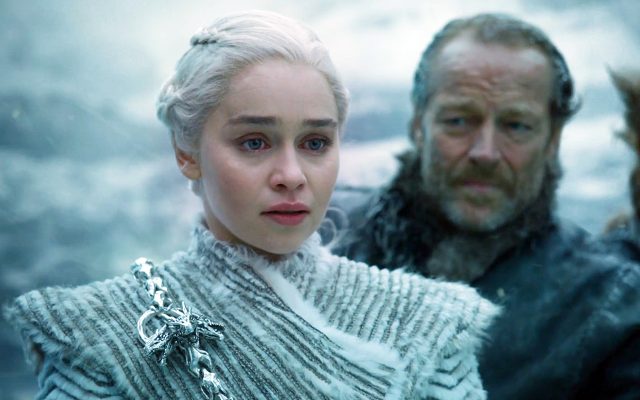 It has been 7 years since David Benioff and D. B. Weiss brought George R.R. Martin's fantasy epic A Song Of Ice and Fire a.k.a Game Of Thrones to life on the small screen.
In an emotional post on Instagram, Emilia Clarke (Stormborn of the House Targaryen, First of Her Name, the Unburnt, Queen of the Andals and the First Men, Khaleesi — you know the spiel) said goodbye to the show that changed her life. In an interview with Vanity Fair she said that her last scene "f*cked her up… Knowing that is going to be a lasting flavour in someone's mouth of what Daenerys is…"
Other cast members celebrated and paid homage to the show with Jason Momoa (Khal Drogo) calling it "the greatest show on earth" on Instagram alongside pictures of the cast enjoying themselves at the wrap party.
Sophie Turner (Sansa Stark) chose to get a more permanent memento.
*Spoiler Warning*
Australian tattoo artist Lauren Winzer revealed the tattoo she had given Sophie, the symbol of House Stark, the Direwolf, and the quote, "The pack survives." Fans were in an uproar at this post, the tattoo suggests that the Starks will survive the last season of the show. Not just one Stark, not the lone-wolf but the "pack." This is a shocking revelation given the shows propensity for killing off major characters (*cough* Ned Stark, Robb Stark *cough*). And yet, it seems like a good bet that the Starks will survive the winter and that their lineage will continue on.
Peter Dinklage chose to quote his character Tyrion Lannister in an ode to the show. The 'wise man' Tyrion is referring to in this scene is himself.
The long-awaited final season of the show is scheduled to premiere in 2019 with 6 episodes.