The baby drama of John Cena and Nikki Bella is over.
The wrestling star has finally agreed to have children with his love, even willing to reverse his vasectomy.
On a recent episode of Total Bellas, the Blockers star said he would do anything he could to give Nikki a child.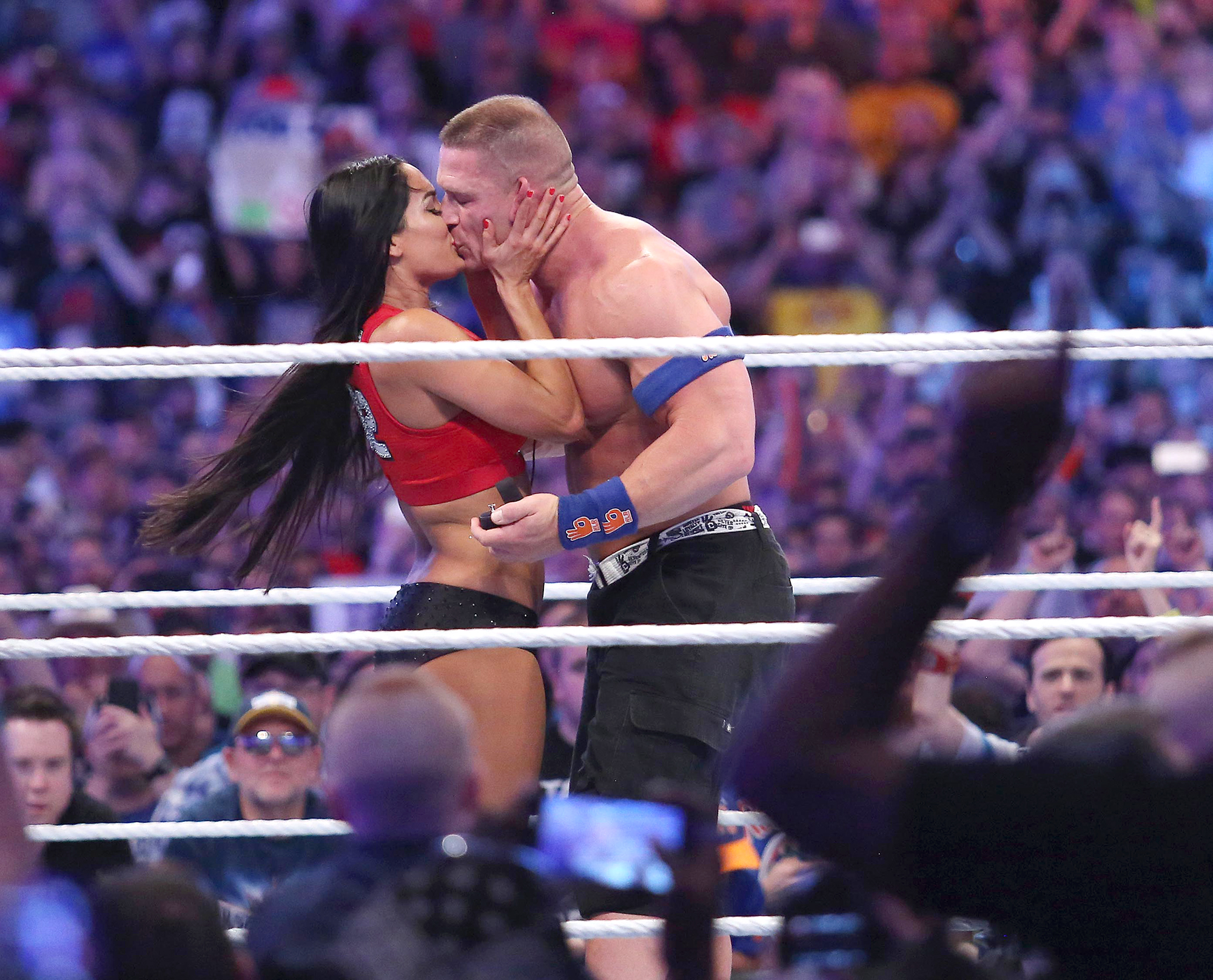 "I wanna marry you and relationships and marriage especially is about sacrifice, and I will make that sacrifice for you. I will give you a child," he said while talking about their relationship over dinner.
"But you have the…" Nikki said, implying that there was a physical reason John couldn't become a father.
"I know. I physically can't have kids," he said. "So, I'm also telling you that I'm willing to have surgery and then still go through with being a dad."
"You're sure, though?" Nikki replied. "Are you gonna change your mind?"
John assured her that he would not go back on his word adding, "I would never, ever say something like this."
As Nikki cried that he'd be "the most amazing dad in the world,"
John pleaded, "Just tell me you love me and that you'll marry me. "
The couple sealed it with a kiss.
The duo ended their engagement in May, three weeks before they were set to walk down the aisle.
According to People magazine, Nikki called it quits over the couple's differences on marriage and having kids.
Earlier this month, People confirmed the wrestling couple were officially back together.
The Aussie Gossip team are happy John Cena and Nikki Bella are back together. John changing his mind on having kids demonstrates he'll do anything to keep the love of his life.
Stay tuned for more Aussie Gossip