Chris Pratt is our forever man crush. And after his recent separation with Anna Faris, he is back on the market (too soon?).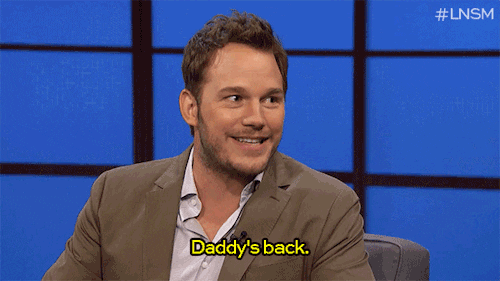 But how is it that the 38-year-old actor is so damn likeable and lovable? How did he turn into the leading man of Hollywood?
Chris Pratt sure has come a long way. Don't let his unassuming demeanour fool you. Before he hit the big time, he earned his keep by selling coupons door-to-door, waiting tables at Bubba Gump Shrimp Company, and even stripping during the day. At one point, he was homeless and slept on the beach in Maui! What would you do if you answered your door, were at the beach, or at a Forrest-Gump-themed novelty seafood restaurant and saw this guy?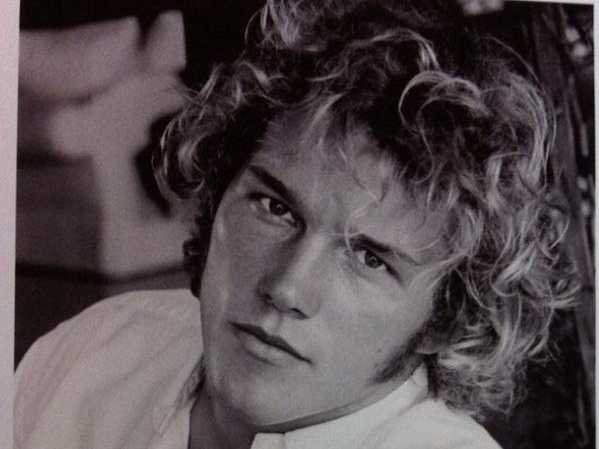 Thankfully Pratt's effortless acting abilities, devilish wit, and gentle brown-eyed charm were noticed by director Rae Dawn Chong (daughter of Tommy Chong), and soon we were seeing his comedic chops on The O.C and Parks and Recreation. He even plays guitar and sings on both those shows. Is there anything he can't do?
Here he is on The O.C. as political activist Che.
And here he is as shoe-shiner-turned-childrens-entertainer Andy aka Johnny Karate on Parks and Recreation.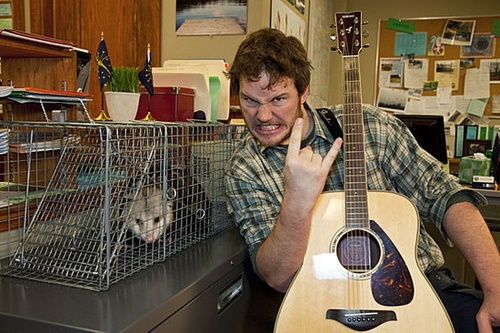 Now Chris Pratt is an action movie star in Passengers, Marvel's Guardians of the Galaxy and the Jurassic World franchises and is comfortably one of Hollywood's biggest stars with a string of films lined up. He was recently awarded a star on the Hollywood Walk of Fame and in his speech, he gushed over his good fortune, the sacrifices his family made for him, his adorable son Jack, and his now-ex-wife Anna Faris, a fellow comedic actor. Humility, talent, fame, good family values, charisma, what more could you want?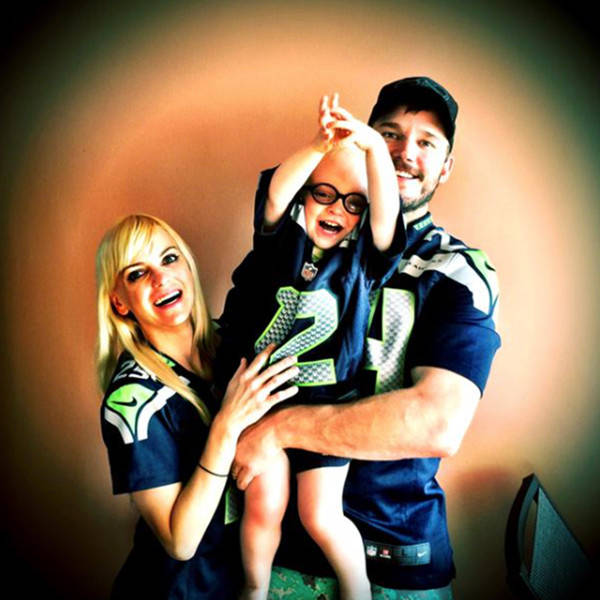 He even has the ultimate dad bod and would use it accordingly to make sure you're never self-conscious in a bikini or speedo. Best partner ever. Am I right guys??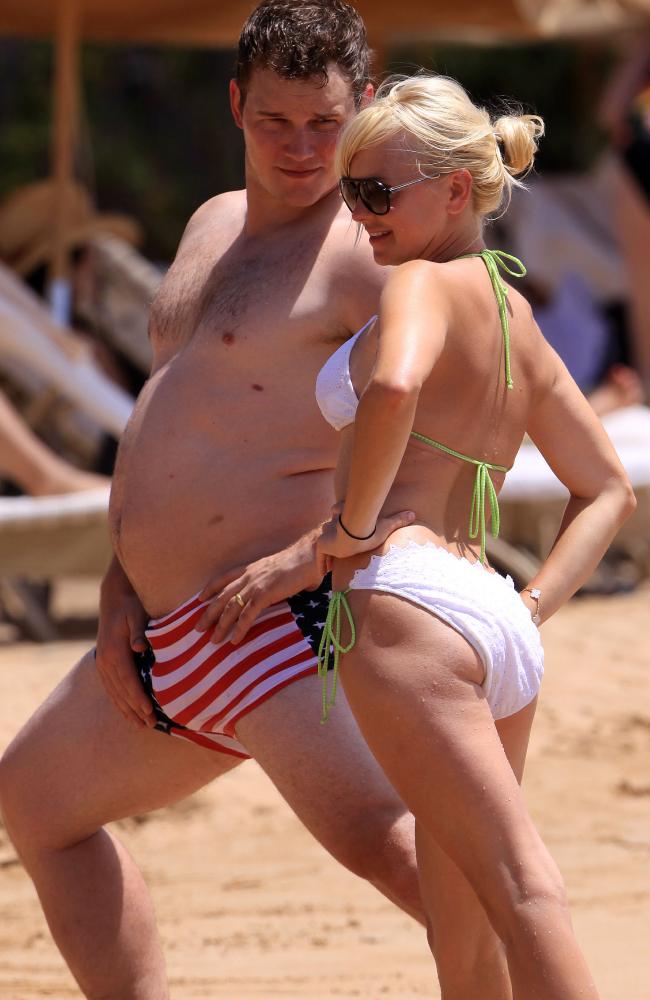 But when he's toning up for action movies, his dad bod and indulgent foods are MIA. His hilarious Instagram series "What's my snack?" documents the struggle of sticking to his strict meal plan and its small portions. If Chris Pratt ever felt about you the way he felt about this muffin, you could die happy.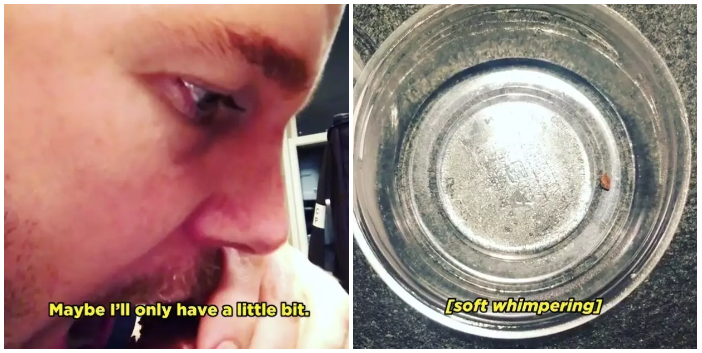 Chris Pratt is just an all-round good guy. He acknowledges his flaws and mistakes and always tries to be better. A few months ago, he promoted Guardians of the Galaxy Volume 2 with a video on Instagram, in which he told viewers to turn the sound on because the subtitles were going to be eliminated. While it was designed to gain the audience's full attention, he apologised publicly when hearing-impaired fans pointed out its insensitivity. Now Pratt wants automated subtitles on all videos on Instagram! His empathetic personality is undeniable. Don't even get us started on him visiting sick kids in hospital.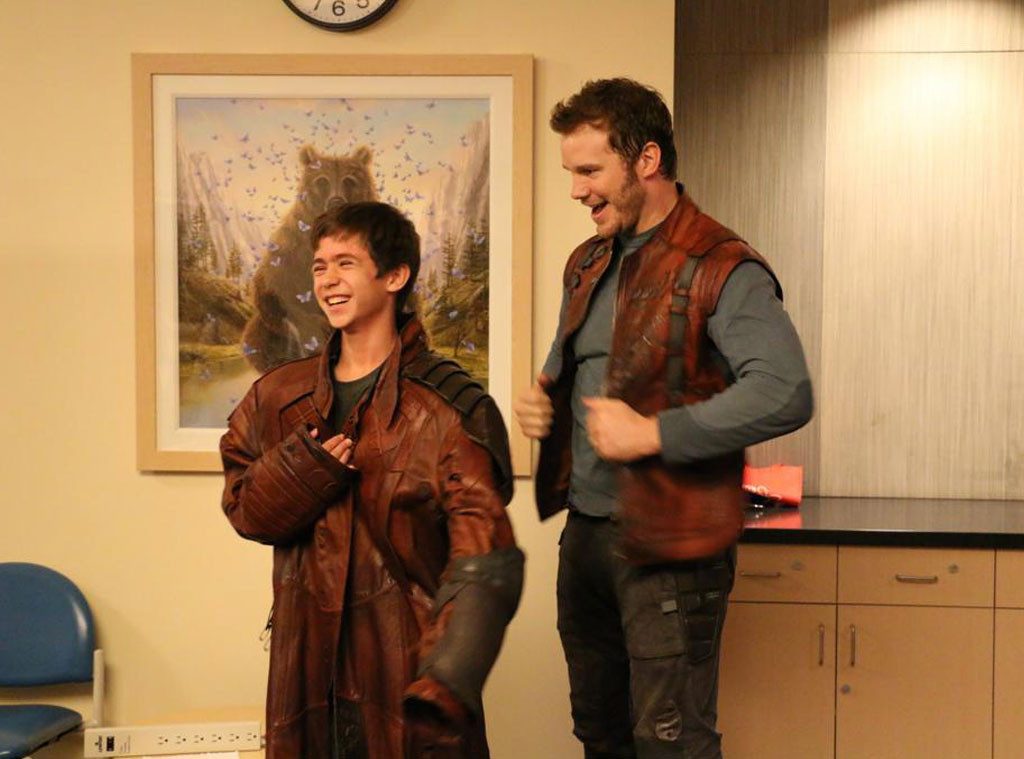 Pratt also speaks a bit of German and during interviews answers questions asked in German fluently. And if his film The Five-Year Engagement is anything to go by, marrying him comes with a serenade in Spanish:
If you're not already convinced, Chris Pratt is a man who can do both. He looks incredible when he's super buff.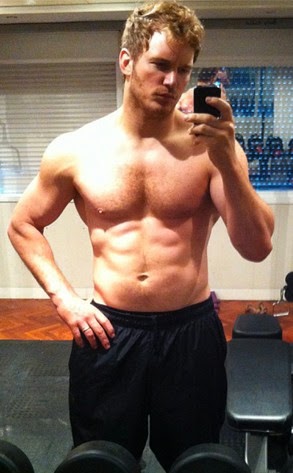 He is adorable when he's a little chubby.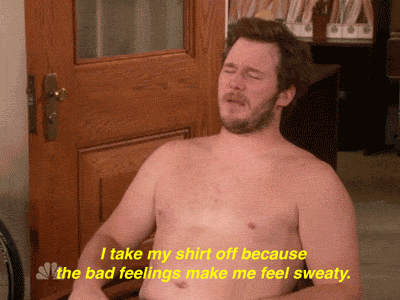 Whether he's crushing an action scene, cracking filthy jokes, or doing charity work, Chris Pratt has it all. The only dilemma would be choosing between Fit Pratt or Fat Pratt. Por que no los dos?