The best humour is the humour you can relate to, which is why we love memes, and why Ab Fab is such a successful show. Boozing, bag obsession and bad priorities are all things we've related to at some point in our lives and Ab Fab makes our choices hilarious.
To mark the digital HD release of Absolutely Fabulous: The Movie this Wednesday, we've collected the best quotes from Eddy and Patsy that are just so you. So if you want to see your life in quotes and GIFs, read on for the most relatable moments of Ab Fab.
On needing to focus on yourself
Eddy: I'm sorry if that sounds selfish, sweetie, but it's me! Me! Me! Me!

On beauty routines
Eddy: Quick shower, quick shower… Wash and go. Sandpaper, exfoliant, cellulite breakdown, tone and perm, auto-bronzer and birch twigs! Shall I have soap? No, no soap.
On the price of beauty
Eddy: Just for once I want to take my clothes off and not be marked by them.
On the difficulty of getting your housemates to clean
Bubble: Hoover, hoover, hoover…
Eddy: YOU HAVE TO TURN IT ON, NOT JUST MAKE THE NOISE!
On the fun of summer weekends
Patsy: The last mosquito that bit me had to check into the Betty Ford clinic.

On bitter breakups
Eddy: God, I hope you're not inviting that bloody, bollocky, selfish, two-faced, chicken bastard, pig-dog-man, are you??
Saffy: You could just say 'Dad!' I'd still know what you meant!
On trying to remember people you've met once
Bubble: Ooo… Bear with me, see, I am hopeless with names, faces and people.
On obtaining job security
Eddy: Anyway Patsy's got that job for life.
Saffy: You don't mean to say she's actually good at something?
Eddy: No, darling, she slept with the publisher!
Patsy: And I'm bloody good at it!
On attempting to diet
Eddy: I'm a fat person, that's the end of it! Me! The woman who got stuck on an eating loop in Yo! Sushi! I mean, honestly, sweetheart! If they keep it coming round of course I'm gonna eat it, aren't I!?
On being too picky with men
Patsy: She is a virgin in a world where men will even turn to soft fruit for pleasure.
On charity
Eddy:  You cannot give these sort of clothes to the poor! Darling, I'm sure they've got enough to contend with without the added humiliation of wearing last season's, sweetie!
If you want more of Patsy and Eddy's life affirming quotes, grab a copy of Absolutely Fabulous: The Movie in digital HD as it comes on sale on iTunes this Wednesday 23 November.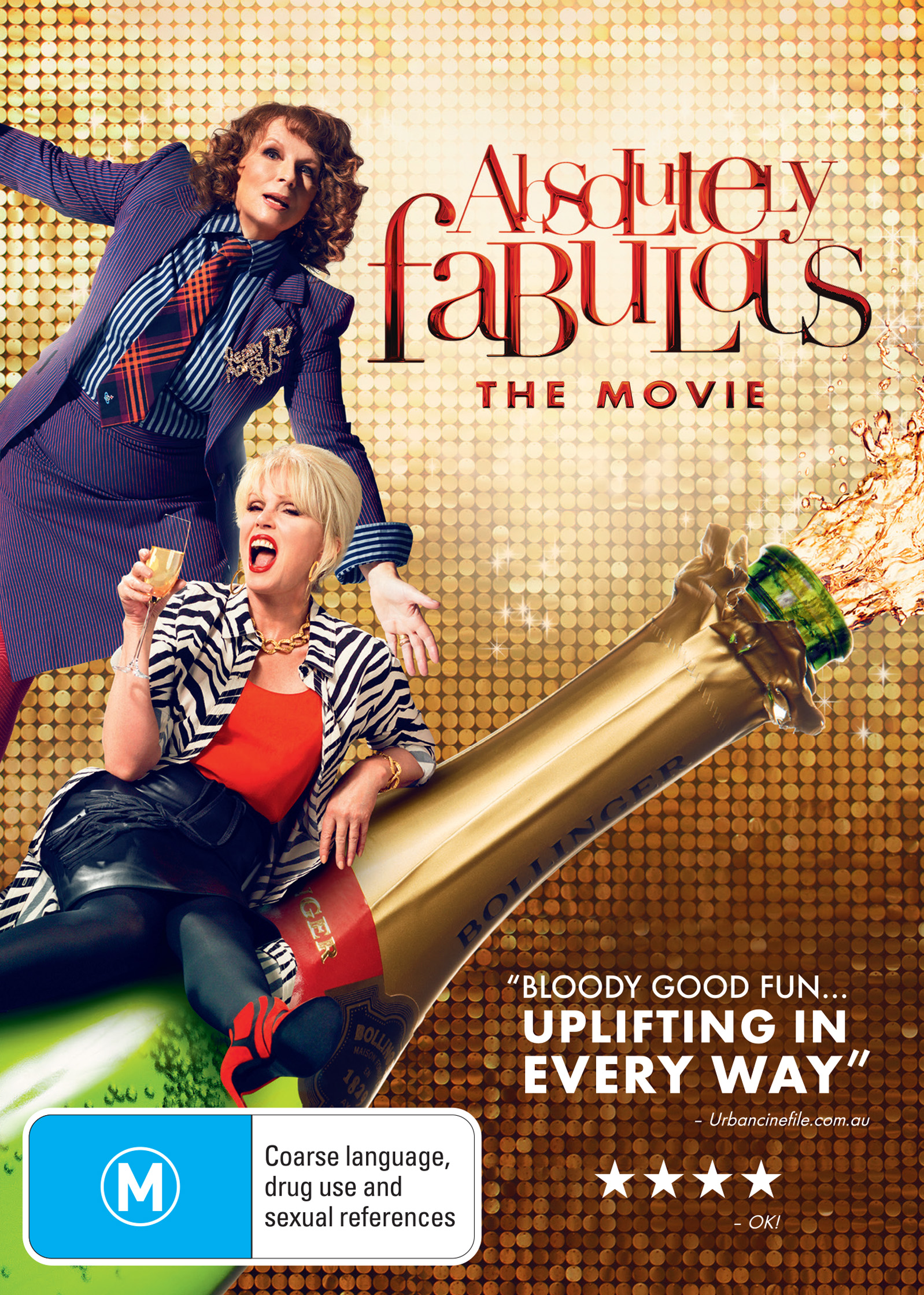 This season's must have on Digital HD from November 23 and Blu-ray & DVD from November 30.