It seems George Michael didn't have faith faith faith in his boyfriend, Fadi Fawaz.
Despite being together since 2011, the late singer left his partner out of his will, according to George's cousin Andros Georgiou.
Andros said the estate has now contacted everyone who is getting a share of the entertainer's fortune.
The music icon's money will be going to his sisters Yioda and Melanie, staff and charities.
"People who worked for George and were loyal to him will be getting small amounts," Andros said.
Among the staff is a housekeeper from his home in North London and also one at his home in Goring, Oxfordshire, the house he was found dead in on Christmas Day 2016.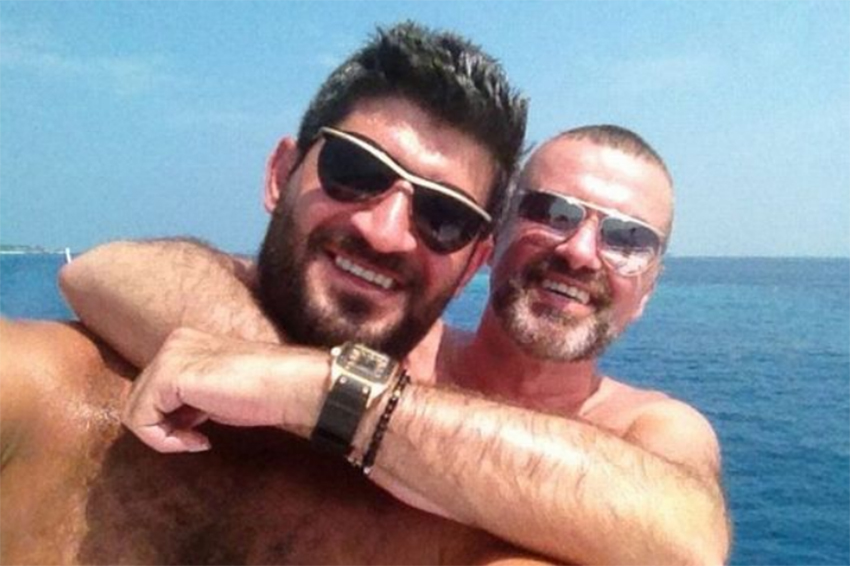 Fadi is currently living in the pop singer's Regents Park home, and Andros believes that despite being excluded from the will, Fadi will be paid a settlement to leave as he is currently contesting the will.
He told The Sun: "Fadi is threatening to go all the way to High Court but I think the estate will have to settle with him.
"He's been offered £500,000 and I think the estate should pay a couple of million to get rid of him."
Fadi recently revealed he is selling the Grammy-winner's possessions so he can "survive" the ongoing legal battle with George's family over the Faith singer's £105 million fortune.
He tweeted: "George Michael items for sale if you interested please let me know. It's a way so I can survive till we solve the problems with his family and lawyer. Since I'm left with no help and since no one is human anymore.
"Am willing to sell any story as well.
"I am done with being respectful towards George Michael or the rest.
"I will fight for my right from George Michael till the last day of my life.
"And no I won't get a job.(sic)"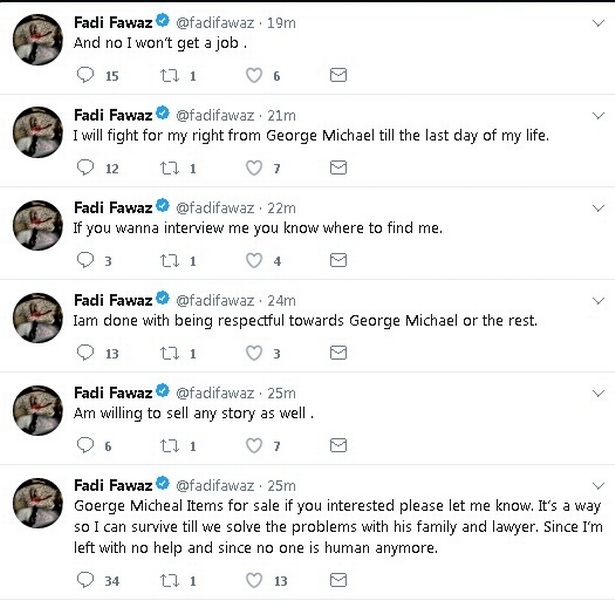 The former Wham! star's ex-boyfriend Kenny Goss was also reportedly left out of the will is also said to be contesting his exclusion from the will, concerning their Goss-Michael Foundation.
What do you think about George Michael leaving Fadi out of his will? Comment below!
Stay tuned for more Aussie Gossip.