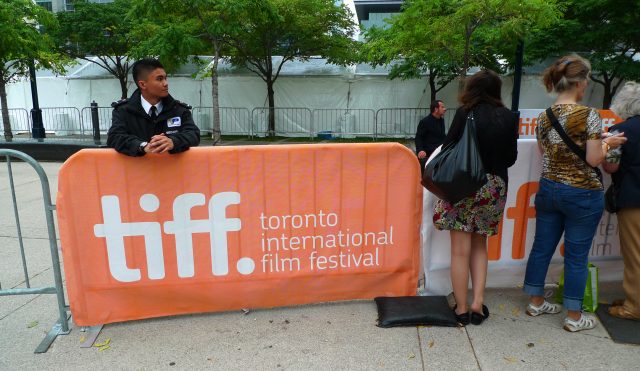 Some of the hottest celebs just walked down the red carpet of the Toronto International Film Festival. It just really reinforced that we either want to be them, be friends with them or own their wardrobe!
Adam Driver
At the #TIFF16 premiere of PATERSON: Adam Driver has the expression of a man who knows @starwars secrets. pic.twitter.com/K6ocBhVd3W

— TIFF (@TIFF_NET) September 13, 2016
Drool! He is so luscious with his beautiful black locks and elegant black suit. We are so excited for the new Star Wars this year.
Ryan Gosling
? Welcome back, @RyanGosling ? #TIFF16 pic.twitter.com/waIuBgucxx

— TIFF (@TIFF_NET) September 12, 2016
What a heart throb, we want more Ryan movies. He looks super cute in this polka-dot black suit.
Sandra Oh
Sorry #GreysAnatomy fans, but @IamSandraOh tells us despite rumours she has no plans to return to the show ? #TIFF16 pic.twitter.com/DspDTgP3tX

— ET Canada (@ETCanada) September 9, 2016
American-Asian sweetheart from Grey's Anatomy looks flawless in this this purple one-strap stress with her curled brown hair.
Amy Adams
"This isn't about me. This was all about supporting Amy in an amazing and strong leading female role." Jeremy Renner pic.twitter.com/eebHE4tkAD

— TIFF (@TIFF_NET) September 13, 2016
What a stunner in her red dress! She nearly blends in with the red carpet.
Scarlett Johannesson
ScarJo is and always will be everything goals. She is looking smoking in this red number and scarf to match.