Han Solo (otherwise known as Harrison Ford) is heading to a country far far away (Down Under) to promote the release of the seventh Star Wars film 'Star Wars: The Force Awakens'. This will be the first time Ford has EVER visited Australia to promote the Star Wars Epics, with the actor renowned for flying below the Death-Star radar when it comes to promoting his role in the films. The first Star Wars film was released almost 4 decades ago and avid fans have been eagerly awaiting this moment for quite some time.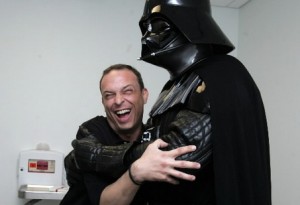 Ford will be making his appearance at a free Star Wars event at the Sydney Opera House on December 10th. The event has understandably sold out, however you can catch the film in cinemas all across the country from December 17th.
May the force be with you.