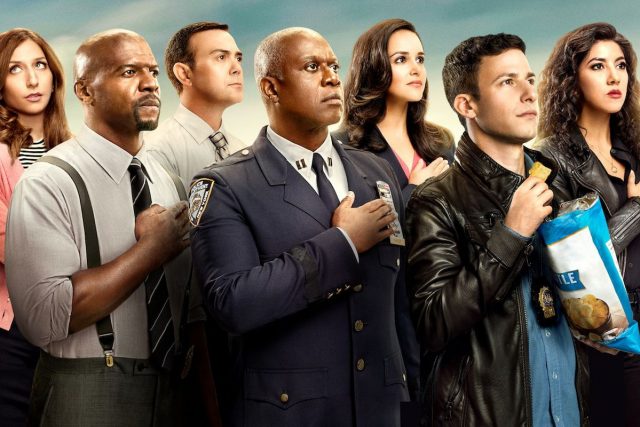 Season 5 of Brooklyn Nine-Nine is coming to Netflix in Australia tomorrow and HOLY CRAP WE COULD NOT BE MORE EXCITED. Fans have been waiting in anticipation for the release for months and now the wait is finally over!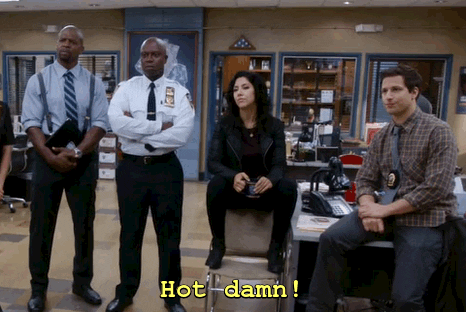 Season 4 ended with Detectives Jake Peralta and Rosa Diaz being sentenced to prison after being set up for a bank robbery they didn't commit. Fans have been clinging to the cliffhanger for months and now we're all being saved!
Fans nearly lost the show for good when the original broadcaster, Fox, didn't pick them up for a 6th season. In what was a very stressful 24 hours, the show was eventually picked up again by NBC. The cast and crew are currently filming what will be an 18-episode season, after being extended from its original 12 episodes. Noice. Smort.
In season 5, we get to see Boyle with his family of three, more of Peralta and Santiago's relationship (and their long awaited wedding), and Gina and her new baby. In true Brooklyn Nine-Nine form, we also get to see the characters touch on some pretty heavy issues. Previously, the show has covered issues like racial profiling, and homophobia. This season, we see Diaz come out as bisexual, and get an insight into her experiences coming out to her friends and family.
The show will be hitting Netflix at midnight on September 28. NINE NINE!