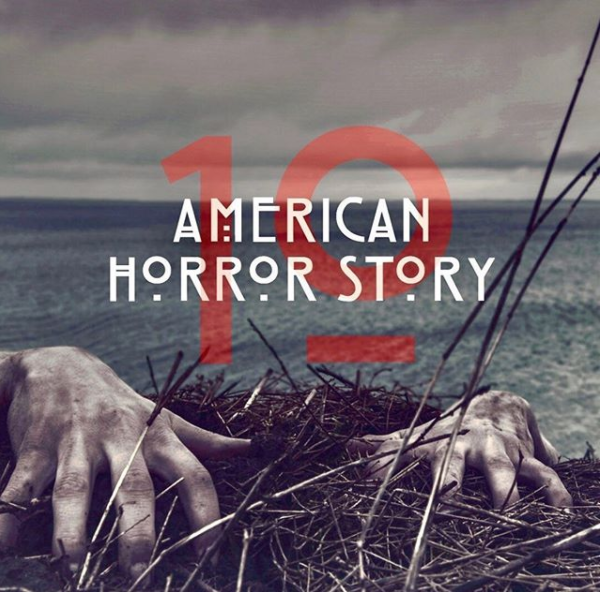 We haven't heard much from Ryan Murphy about the highly anticipated 10th season of AHS, since he took to Instagram on February 26 with his official announcement of the season 10 cast. In a video set to Orville Peck's "Dead of Night," the names of the cast members flashed against crashing waves.
But we have finally got an update, as Murphy shared a photo of vampire-esque razor sharp teeth. The screenwriter wrote: 
"Looks like American Horror Story Season 10 is go for an October (fitting) production launch. Thanks to everyone who is working hard to assure a safe start for the cast and crew. And yes this is a clue."
When asked what the future holds for season 10 of the show Murphy said:
"I don't know what we're going to do. I don't know what I'm gonna do next. I don't know if I'll accelerate another season or wait till next year to shoot this one."
We still don't know the theme for Season 10. No theme has been announced yet, but Ryan Murphy knows what it is. In recent years, the theme of each season has generally been kept secret for a long time, sometimes right up until the show airs. So it's not surprising that Murphy isn't going to get into details this early. 
In a previous interview, Murphy said this season's theme required the show to be filmed during warmer months.
"Well I don't know, because a lot of what I was going to shoot was dependent on a very specific moment, it was a weather-dependent show," He said
The 10th season of the critically-acclaimed horror anthology series will see the return of  many fan-favourite actors such as Kathy Bates, Billie Lourd, Finn Wittrock, Lily Rabe, Adina Porter, Leslie Grossman, Angelica Ross and joining the AHS family Macaulay Culkin. With the return of American Horror Story veterans Sarah Paulson and Evan Peters returning in leading roles. 
The 10th season has been surrounded with many rumors. Murphy previously teased that Season 10 would reunite fan favorites, so perhaps there's room for more. 
"We're working on an idea for season 10 that I think people will love because it's about reuniting fan-favorite actors to come back…I've been quietly reaching out to various people."  He continued to say that "Some people I haven't reached out to yet because I was like, 'Do I have a role for them?' So far, everybody I reached out to said 'Yes,' so that's been great." 
Many speculated that American Horror Story would end after its 10th season. However, FX thankfully announced that the hit anthology series would be returning for seasons 11, 12 and 13. Another clue perhaps, considering the number 13 holds significance in the horror genre. 
Although it is not confirmed, FX networks chairman John Landgraf has teased that the show "could" potentially end after its 13th season. So if your fan-favorites aren't returning for season 10, they could show up in a future season.
"It will be poetic, won't it, if it ends after 13 seasons?" he said. "It could be one of those weird things where we keep going, and it ends up being 20 seasons, I don't know. I can just tell you that if it ends up being 13, that's kind of awesome." He said
Season 10 of American Horror Story won't premiere on FX until 2021. But we'll definitely keep our eyes open for more Murphy's cryptic clues.